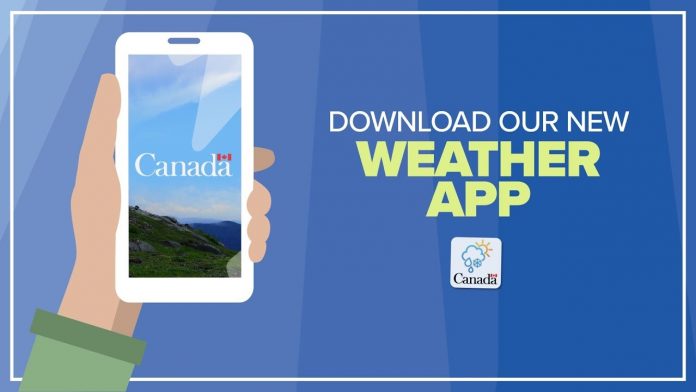 Environment Canada is pleased to announce that they have launched a new mobile app called WeatherCAN. The app responds to the evolving needs of Canadians to access reliable weather information directly at the tip of their fingers, wherever they are in Canada. Get the weather alerts like Muskoka411 does.
Available on Apple and Android smartphones, WeatherCAN draws its weather data and information directly from Environment and Climate Change Canada, the official source for Canadian weather alerts.
The first version of our app offers the following key features:
• Current conditions, hourly- and 7-day forecasts for over 10,000 locations in Canada.
• Push notifications for all weather alerts issued by Environment and Climate Change Canada for your location and saved locations.
• Weather information for your location (following you as you travel) as well as for saved locations anywhere in Canada.
• High-resolution radar animation on a zoomable map background.
• A message centre providing weather facts and climate information relevant to the current weather.
• Today and short-range forecast widget for quick, at-a-glance weather information.
• Accessible in English and French, and an in-app ability to switch between languages.
Search for WeatherCAN in the App Store and Google Play to download it on your mobile phone or visit www.canada.ca/weathercan to download it directly from our website.