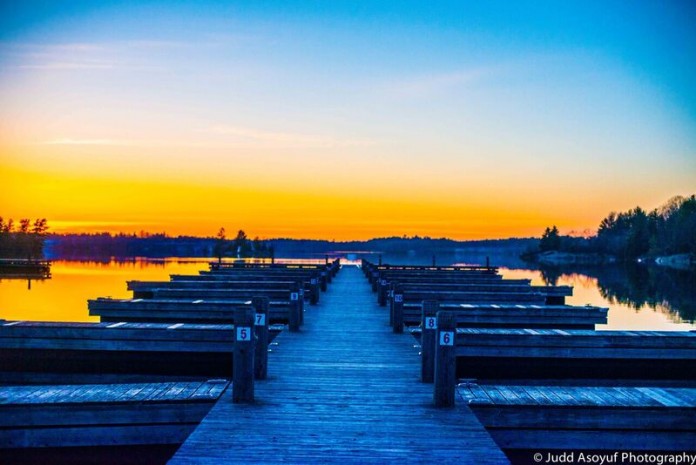 Strong to severe thunderstorms affected parts of Central and Eastern 
Ontario on Friday, July 1st. A previous investigation allowed 
Environment Canada to confirm the second tornado of the season, in 
Ontario, over Buckhorn Lake north of Peterborough. Further damage 
areas from Sunderland to Lindsay were attributed to downbursts. 

A more recent investigation has centered on funnel cloud reports 
received near Swift Rapids, southwest of Gravenhurst. Eyewitnesses 
report seeing a funnel cloud in the area at around 3:30 PM on 
July 1st and there was video evidence. The on-site investigation 
confirmed a narrow damage path about 30 metres wide, along the 
lakeshore. This permits Environment Canada to confirm the third 
tornado of the season in Ontario, which is being ranked as a EF-0 
(Enhanced Fujita Scale zero) tornado, with estimated winds less than 
120 kilometres per hour. 

Environment Canada encourages anyone with further information 
including pictures and videos to send them to storm.ontario@ec.gc.ca 
or tweet reports to #onstorm.