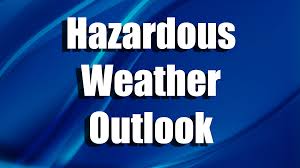 Winter storm warning in effect for:
Bracebridge – Gravenhurst
Huntsville – Baysville
Port Carling – Port Severn
Town of Parry Sound – Rosseau – Killbear Park
Snowfall amounts of 25 to 35 cm and blowing snow Tuesday into Wednesday.
Snow will begin Tuesday morning. Strong easterly winds gusting up to 70 km/h will cause reduced visibilities in blowing snow. Total snowfall amounts of 25 to 35 cm are likely before the snow tapers off during the day Wednesday.
This snow is associated with a Colorado low that will cross Southern Ontario Tuesday and Wednesday.
Consider postponing non-essential travel until conditions improve. Rapidly accumulating snow could make travel difficult over some locations. Visibility will be suddenly reduced to near zero at times in heavy snow and blowing snow. Poor weather conditions may contribute to transportation delays. If visibility is reduced while driving, turn on your lights and maintain a safe following distance.
Please continue to monitor alerts and forecasts issued by Environment Canada. To report severe weather, send an email to ONstorm@canada.ca or tweet reports using