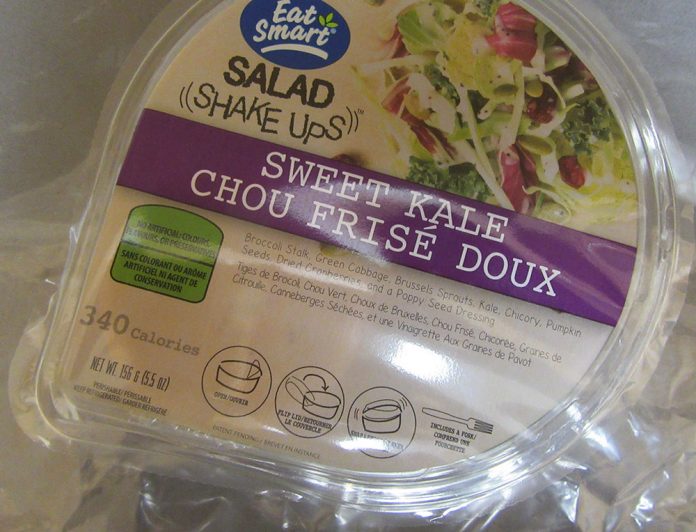 The food recall warning issued on December 4, 2018 has been updated to include additional product information. This additional information was identified during the Canadian Food Inspection Agency's (CFIA) food safety investigation.
Eat Smart brand Salad Shake Ups (single serve) recalled due to possible Listeria monocytogenes contamination. Consumers should not consume the recalled products described below.
There have been no reported illnesses associated with the consumption of these products.
Affected products
Affected products
Brand name
Common name
Size
Code(s) on product
UPC
Eat Smart
Salad Shake Ups
– Avocado Ranch

143 g

Best Before DEC 14 2018 DE 14




112 331

7 09351 30195 7

Eat Smart
Salad Shake Ups
– Raspberry Açaí

142 g

Best Before DEC 14 2018 DE 14




112 331

7 09351 30196 4

Eat Smart
Salad Shake Ups
– Sweet Kale

156 g

Best Before DEC 14 2018 DE 14




112 331

7 09351 30243 5