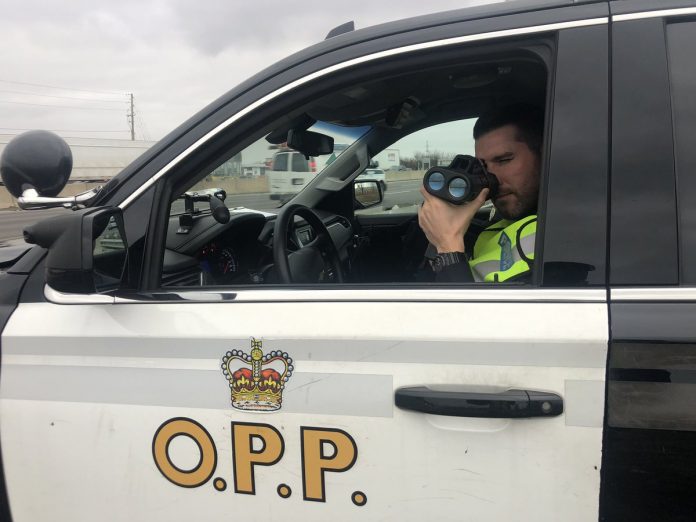 On January 16, 2019 West Parry Sound OPP was on patrol and observed vehicle travelling very fast on Highway 69 in Carling Township. Shortly before 10:00 p.m., police observed a northbound vehicle travelling at a high rate of speed. As a result, the West Parry Sound Detachment stopped its third vehicle in 2019 for "Stunt driving – excessive speed, greater than 50 km/hr over posted speed limit".
The driver, David LAaking, a 32-year-old male from Sudbury was charged with:
Race a motor vehicle – excessive speed
Fail to surrender insurance card
The driver is scheduled to attend Parry Sound Cort on February 26, 2019.