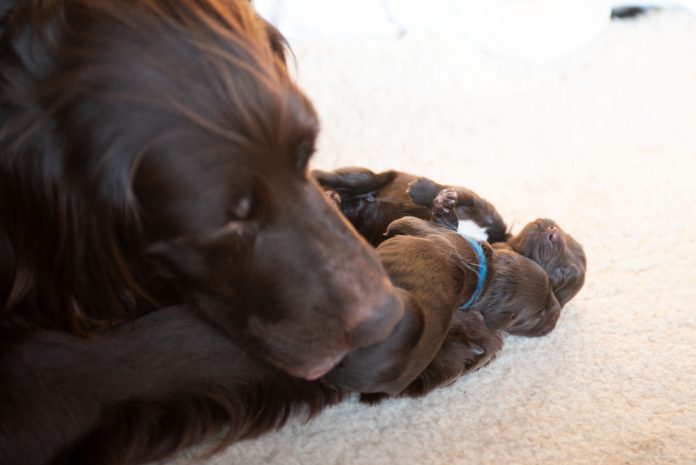 Kismutt Rescue issued a warning to their customers and others in Ontario on March 8 following the diagnosis of brucellosis in dogs at Ontario puppy mills.
The rescue, located just south of St. Marys, Ontario, is warning new dog owners that if they have purchased a puppy from a pet store, from Kijiji or from their dog rescue in the last year, they should contact a vet and take the dog to be tested for brucellosis. Brucellosis is a bacterial infection that is highly contagious between dogs and can cause infections of the animal's reproductive system. Symptoms can include lethargy, swollen lymph nodes, difficulty walking and inflammation or other issues around the animal's reproductive organs. It is spread through breeding and dogs nursing their puppies. A puppy mill contacted Kismutt on March 7 to inform them about dogs that had tested positive for the disease.
"Thursday afternoon I got a tearful call from one of the puppy mills I rescue dogs from," read the warning. "She had received a phone call from another puppy mill in Lucknow, Ontario that his dogs had tested positive for brucellosis."
The puppy miller in Lucknow had received breeding dogs from a puppy mill with over 900 dogs that distributes animals all over Ontario, according to the warning. The rescue called the OSPCA on Thursday to inform them that one of the puppy mills had dogs positive for brucellosis and had to destroy all the dogs. The OSPCA has not responded to the call, said the rescue.
The puppy mill that contacted the rescue had their dogs blood tested on March 7 and found that their dogs also tested positive. A veterinarian from Guelph who specializes in infectious diseases is going to the mill to draw blood from the rest of the dogs and the animals that have already tested positive are being destroyed, according to the warning.
The rescue said they also contacted the Canadian Food Inspection Agency (CFIA) and were told that the CFIA would immediately send veterinarians to the puppy mills. However, CFIA media relations agent Lisa Murphy said the CFIA is not involved in canine brucellosis cases as the CFIA is only involved with the disease among livestock.
Last week, Professor Scott Weese, who specializes in bacterial infections in animals and humans at the University of Guelph, made an online post about brucellosis, stating that dogs are tested multiple times for brucellosis to rule out false positives. He said his team had one dog that was positive for brucellosis on two tests and a few other dogs that remained suspicious in the post on March 2. He also said the risk to the general dog population is low.
He provided an update on March 11, saying that he can't disclose many details due to privacy laws. However, he confirmed that his team was investigating the issue with brucellosis among dogs and warned that some of the information spread on social media is exaggerated.
"We have been concerned about this bacterium for a while, particularly in imported dogs and commercial breeders (including 'puppy mills')," Weese said in the update. "I can't comment on the current situation more than to say we are investigating and I'm concerned but far from panicked."