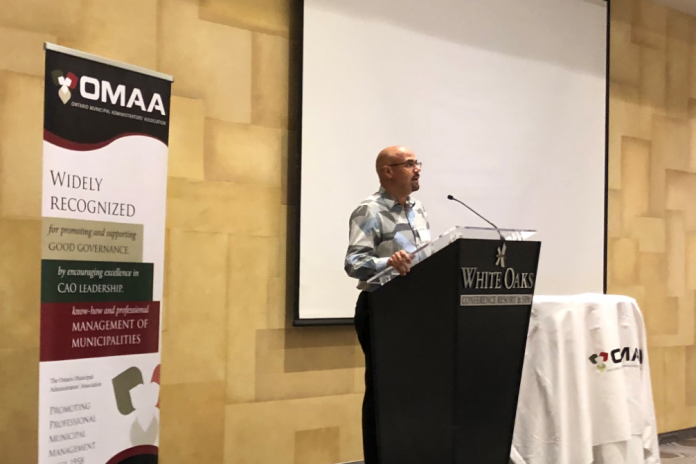 The Ontario Municipal Administrators' Association (OMAA) is pleased to announce the appointment of District Municipality of Muskoka Chief Administrative Officer (CAO) Michael Duben, as its new OMAA Board President.
"I look forward to my role as President of OMAA and in particular the opportunity to continue to grow our membership and raise awareness of  the role of the municipal CAO in Ontario communities," said Michael Duben. "The Association has great potential to further the profession itself and the professional network for municipal executives."
In the short time Mr. Duben has been with the District of Muskoka, he has led completion of numerous service and operational review recommendations, creation of a Continuous Improvement Unit focused on corporate projects and strategic initiatives, and the transition of paramedic services from a private sector contractor to the District.   He has dedicated most of his adult life to the service of others and community, through his employment in the public, private, and regulatory sectors, and in his local and global volunteer work
"Michael's leadership and passion for progressive municipal management will well serve OMAA's goals and priorities," said John Klinck, Chair of the District Municipality of Muskoka.  "This is also a great opportunity to share Muskoka's perspective at a provincial level."
The Ontario Municipal Administrators Association membership is comprised of CAOs, city managers and other individuals who exercise all-encompassing management responsibilities for Ontario municipalities.  The members of OMAA provide professional management for municipalities thereby supporting the concept of effective and efficient local government. OMAA strives to provide its members with professional development that supports leadership, innovation and continuous improvement in municipal administration throughout Ontario.