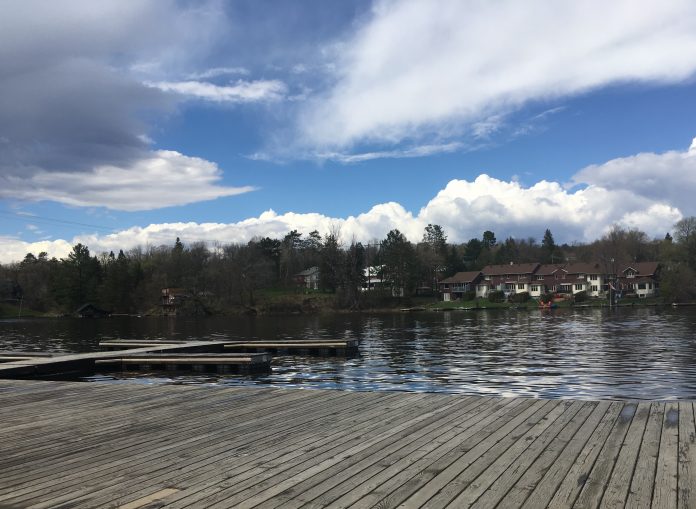 Staff from the Ministry of Municipal Affairs and Housing will give two presentations about the Disaster Recovery Assistance for Ontarians program to help property owners from Bracebridge, Huntsville and Muskoka Lakes understand if they're eligible and how to apply.
The presentations will include information on eligibility criteria, support documentation requirements and how to apply. Residents will have an opportunity to speak with staff from the ministry and ask questions after the presentations. One session will be held at 6:30 p.m. on June 11 at the Bracebridge Sportsplex and the other session will be at 7:00 p.m. on June 12 at the Huntsville Civic Centre Algonquin Theatre. The deadline for residents to submit an application is August 29 and eligible costs include emergency expenses, clean-up expenses and costs to repair or replace essential property such as furnaces and hot water heaters.
The program does not cover costs such as refinishing basement recreation rooms or restoring landscaping, fencing, retaining walls, docks or boathouses. Insurance payments will be deducted from the applicant's eligible costs. Damage caused by overland flooding, infiltration flooding and sump pump failure is eligible for assistance under the program, however, secondary residences and cottages are not eligible for assistance.
Officials recommend reviewing the program documents carefully before preparing your application as the documents will assist in determining eligibility and completing the application. Those who are eligible should submit a complete application form with supporting documentation, including a letter from their insurance provider, a document such as a driver's license establishing your primary address, and receipts or invoices for costs incurred or estimates of future costs. Homeowners should also include a document establishing home ownership, such as a recent property tax bill.
If you need assistance determining your eligibility or filling out the application form, call 1-844-780-8925 or email DisasterAssistance@Ontario.ca. For program guidelines, forms and eligibility information, visit Ontario.ca/DisasterAssistance.
For further information about the Bracebridge session, contact Lori McDonald, director of Corporate Services/Clerk, at (705) 645-6319, ext. 243 or at lmcdonald@bracebridge.ca. For further information about the Huntsville session, contact Denise Corry, chief administrative officer, at (705) 789-1751 ext. 2356 or at Denise.Corry@huntsville.ca. For further information about Muskoka Lakes, contact Cheryl Mortimer, clerk, at (705) 765-3156 ext. 211 or at cmortimer@muskokalakes.ca.