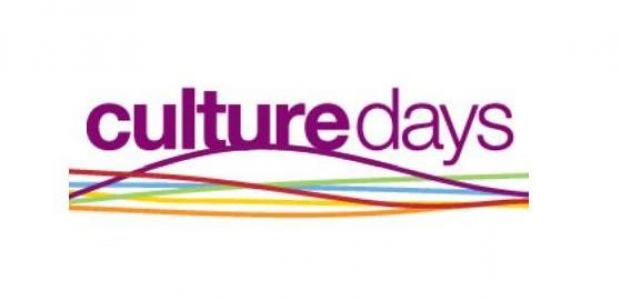 Explore History and Culture in Gravenhurst 
On Saturday, September 29th, Gravenhurst, along with thousands of other communities across the country will play host to Culture Days. This nationwide event is a celebration of arts and culture and is intended to educate and inspire. With many hands on opportunities, you can learn how to throw clay on a wheel, mix watercolours, sculpt, make stain glass ornaments and learn why some materials are better to work with.
'If I were to ask a group of people what their idea of culture was, they would all probably say something different. So, it's very exciting to see such a variety on display during the Culture Days weekend,' said Krista Storey, manager of arts and culture. This year's Culture Days theme is #OnBeat with a spotlight on the art of music.
Various artists and organizations will provide workshops, demonstrations, artist talks, tours, lectures and more.  This event is free of charge for both the artists and the visitors with the hopes of inspiring people to get involved in arts and culture.
"I am particularly excited to have some of the arts students from Gravenhurst High school involved and working on a very special project to be displayed outside of the Opera House," said Storey.  New this year, is Culture Trek, a mapped out visit to Muskoka that takes in a variety of activities throughout the region. More information on that can be found on the Culture Days website:
https://on.culturedays.ca/en/programs/culture-trek
The same weekend will welcome Doors Open Gravenhurst. Celebrating Ontario's build heritage, this event is also taking place in various communities across the province. Led by the Municipal Heritage Committee, this event literally opens doors to places and times of significance throughout town. Whether taking a peek at the Gravenhurst archives, visiting the Little Norway Memorial, taking in a back stage tour of the Opera House, a behind the scenes look at beer making at Sawdust City Brewery or even a historic walk of ship and boat building at the Muskoka Wharf, you'll be certain to see and learn things you never knew existed.
A special presentation for local students of the documentary, LOST AIRMEN IN MUSKOKA PROJECT (L.A.M.P.) will take place on Friday, September 28th at 10:00 a.m. and again on Saturday for the general public. "This is an important part of our history. Everyone should know about it and we're especially glad that our students will be having this opportunity to see it," said Carole-Anne Simpson, member of the Doors Open organizing committee.
For full details on Culture Days visit: 
www.culturedays.ca
and for Doors Open events, visit: