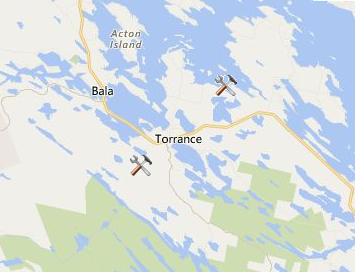 Continuing coverage on a first we first brought you.
A planned power outage by Hydro One for Muskoka Lakes scheduled for tomorrow (Sun Jan 14th 2018) from 5 am to 9 am is postponed due to the cold weather. Many residents were concerned of the planned outage due to the cold weather and the length of the planned outage.
Dana Gardner With Hydro One tells Muskoka411 "the planned power outage will not be happening on Sunday and there is no rescheduled date set".
This is the third week in a row that Hydro One has postponed the planned outages due to extreme cold weather with wind chills in the -35 range . The reason for the planned outage is to install new equipment related to the Bala Falls Hydro project.
Planned outages (Pictured)
Lake Muskoka – Customers Affected: 1,304
Hwy 169 / Torrance Customers Affected: 912