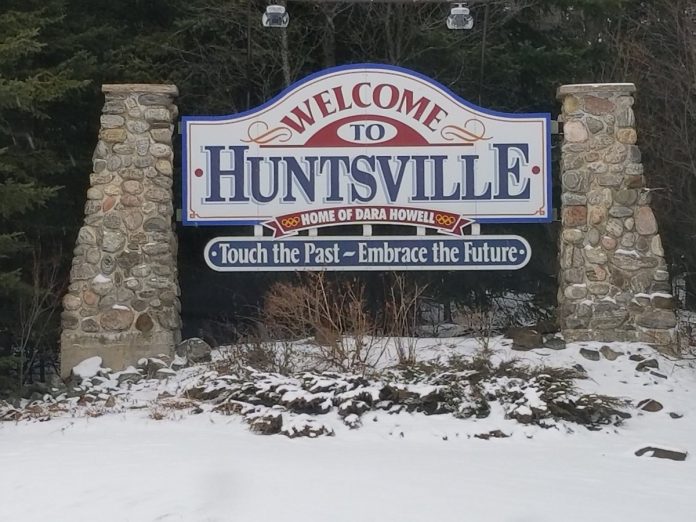 Huntsville Mayor Scott Aitchison and Town Council invite the community to celebrate the 133rd birthday of Huntsville. The event takes place in Partners Hall, 37 Main Street East in historic downtown Huntsville from 4:00 pm to 5:30 pm on Monday March 25, 2019. This date marks 133 years since the Village of Huntsville, Ontario was incorporated in 1886.
Mayor Aitchison noted, "Huntsville has a storied and interesting past, yet we still have a lot to learn from residents. I hope that old timers, founding families, newcomers, youth and everyone really, will drop by to chat with me, and their Councillors. We want to provide a casual way for residents to reminisce on the past, engage in the present, and help us author a vision for the future of our great town."
Huntsville Day is an open public gathering, free and accessible to everyone. The event is a casual drop in. Briar Summers, winner of The Bill award will be providing entertainment, there will be coffee and cookies, and Mayor Aitchison's "Huntsville Time Line" project will be available for input. Huntsville's namesake, Captain George Hunt is expected to make an appearance for photo opportunities. There will be temporary "Huntsville Day" tattoos. Bring the kids! Mayor Aitchison will address the gathering at 4:30 pm.
Residents are encouraged to come on out, share their memories and dreams, and just have some down home fun. Following the birthday party, Town Council will meet in Council Chambers starting at 6 pm. Everyone is always welcome to attend Committee and Council meetings.
For anyone who is not able to attend but wishes to be heard, please contact teri.souter@huntsville.ca.