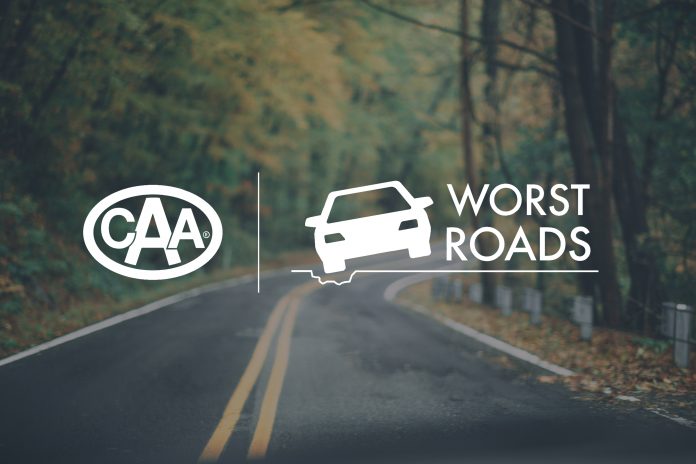 CAA South Central Ontario (CAA SCO) is encouraging residents to nominate the worst roads in their communities as part of the annual Worst Roads Campaign.
A study conducted ahead of the campaign that found 71 per cent of those surveyed are concerned about the condition of roads and 60 per cent don't believe that roads are being repaired in a timely manner. CAA is calling on the public to make nominations for the campaign, which can be submitted online until April 26. After voting closes, CAA will compile a list of the 10 worst roads in Ontario, along with regional top five lists, to identify the worst roads across the province. CAA will present the list of Worst Roads to local and provincial officials to help inform funding and planning decisions.
"The simple act of participating in the CAA Worst Roads campaign can help various levels of government understand what roadway improvements are top of mind for road users, and where improvements could be prioritized," said Raymond Chan, government relations specialist for CAA SCO.
The study also found that while most people regularly see roads in need of repair, 67 per cent of respondents said they took no action to get them repaired. Participants will be entered into a grand prize draw to win free gas for a year, or one of 10 secondary prizes, to encourage the submission of roads.
"We want to know what roads are seen as pain points for Ontarians," Chan said. "Whether the issue is congestion, potholes, road signage or challenges around pedestrian and cycling safety, CAA wants to hear from you."
The survey of 1,515 Ontario residents age 18 or older was conducted online by Campaign Research between Feb. 15 and 20. The margin of error for the study is 2.5 per cent with a confidence interval of 19 out of 20.
Submissions for the 2019 Worst Roads Campaign can be made online here.