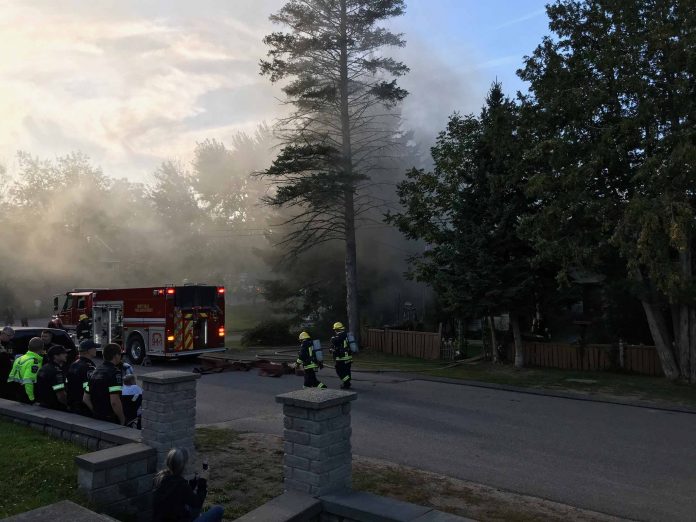 On Thursday September 12, 2019 at 5:25 p.m. The Huntsville Fire Department was called to an address on East Elliott Street for a structure fire. When crews arrived, they encountered heavy smoke and fire at the rear of the structure that had spread into the roof and attic areas. Assistance was requested from Port Sydney Station three. The fire was quickly brought under control.
Everyone in the house made it out safe including the dog. At this time, there are no injures reported. There is heavy damage to the home and the residents have been displaced. Huntsville OPP and Muskoka Paramedics Services were at the scene to assist. At 7:40 p.m. crews remain on scene extinguishing hotspots.
No damage estimate has been established at this time.
More information will be provided as it becomes available.