Mayor Graydon Smith and members of Bracebridge Town Council are congratulating Katherine Homuth, CEO of Sheertex, on the company's first place win at the annual IMPACT awards on April 11, according to a news release from the town.
Sheertex received the award along with a grand prize of $15,000 at the 2019 Founders Circle Gala held at the J. W. Marriott The Rosseau Muskoka. The Muskoka Founders Circle, created in 2016, is group of local business people who believe that economic development is the joint responsibility of government, business and individuals. The Founders Circle created the IMPACT awards to recognize Muskoka-based businesses with the most potential for success. Finalists for the this year's awards included the Gamble Farm in Port Sydney, Muskoka Honey Bee Products in Dwight, Tooketree Passive Homes in Dwight, Beebagz in Huntsville and Sheertex in Bracebridge. Tooketree Passive Homes came in second place, winning $5,000.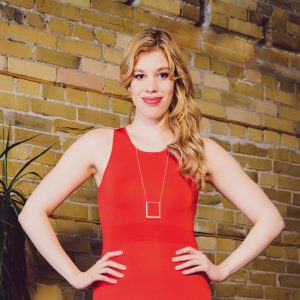 "Muskoka has always been a hotbed for the entrepreneurial spirit and it has never been more evident than at the IMPACT Awards Gala," Mayor Smith said. "My sincere congratulations go out to all of the business owners who made it to the finals. You are testament the fact that great ideas can happen anywhere. Your hard work and vision are what make our region an incredible place to live and to operate a successful business."
Sheertex, formerly known as Sheerly Genius, sells pantyhose made from fibres with a tensile strength of 4000 to 6000, which makes it pound for pound 10 times stronger than steel, according to the company website. Their signature product, which they refer to as the world's toughest sheer pantyhose, was named as one of Time Magazine's Top 50 Inventions of 2018. The company opened in September 2018 with only two staff members and has grown to 16 employees in 8 months.
For more information about Sheertex, visit the company's website. Use code MUSK15% for a discount on their products.