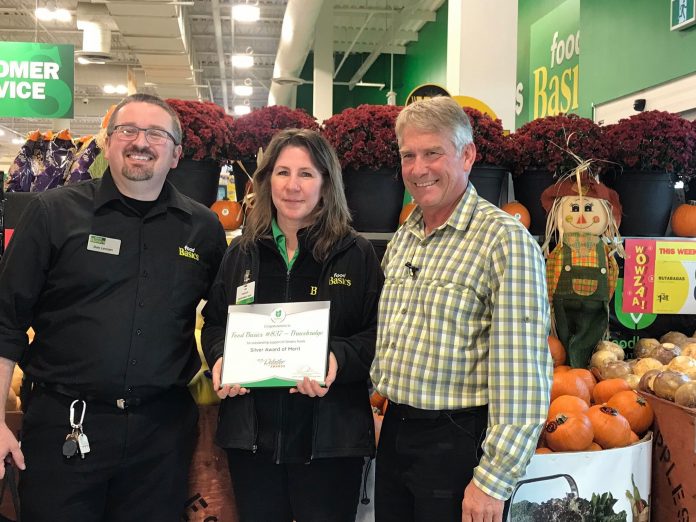 Parry Sound-Muskoka MPP Norm Miller recognized the management and staff of the Bracebridge Food Basics by presenting them with a silver Foodland Ontario Retailer Award as part of Agriculture Week.
Ontario Agriculture Week is an annual event leading up to Thanksgiving that celebrates food, farmers and everything else related to agriculture. The Foodland Ontario Retailer Awards are a competition held each year for the produce industry, honouring excellence in retail display and promotion in support of local Ontario food. Retailers enter seasonal display contests that run from mid-April to November and winners are chosen by a panel. Over 4,250 entries were submitted last year with nearly 6,000 photos of displays featuring Ontario produce. 
"It is an honour to recognize the outstanding creativity and commitment to Ontario's local food industry that Food Basics has demonstrated through the 2018 Foodland Ontario Retailer Awards," Miller said. "Thank you for your commitment to crafting innovative and creative displays that showcase fresh Ontario foods that supports Ontario's hard working farmers, our families – and our economy."
To learn more about when all local fruits and vegetables are in season, visit Foodland Ontario's Availability Guide. For more information about the Foodland Ontario Retailer Awards and this year's winners, click here.