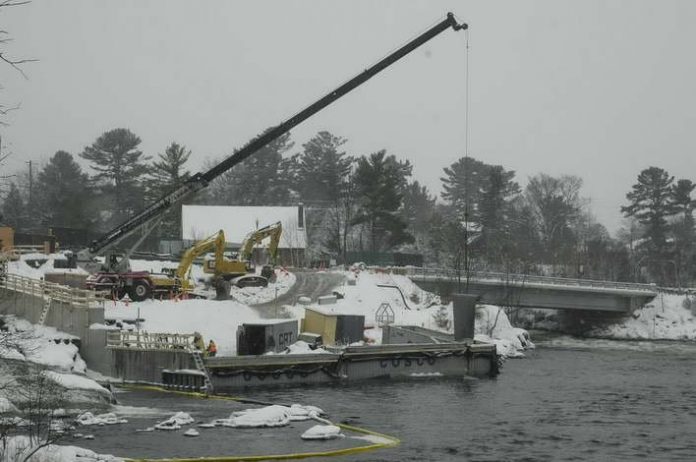 Controlled blasting will resume at the SREL Development project site starting November 19, 2018.  The blasts will take place daily at 11:00 a.m. and again at 6:00 p.m. (except on Sundays).  Following consideration of all applicable safety standards and peer review, the District has confirmed that road closures of up to 30 minutes can be expected during their blast times.  District Engineering consultants and OPP will also be on site during blast periods.
Construction of Utility Trench (Starting November 19, 2018 for approximately 6 weeks)
Single lane closures to allow for construction of a utility trench will begin on November 19, 2018.  It is expected that a single lane closure will be in place for approximately 6 weeks at the Moon River Bridge.
The Bala Falls Hydro project was the only one not cancelled by the PC Government. This Hydro project will only power 4000 homes.