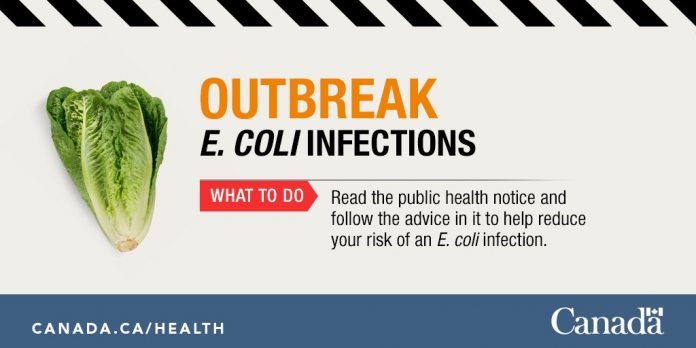 In Canada, as of November 20, 2018, there have been 18 confirmed cases of E. coli illness investigated in Ontario (3) and Quebec (15). Individuals became sick between mid-October and early November 2018. Six individuals have been hospitalized, and one individual suffered from hemolytic-uremic syndrome (HUS), which is a severe complication that can result from an E. coli infection. No deaths have been reported. Individuals who became ill are between 5 and 93 years of age. The majority of cases (56%) are female.
Most of the individuals who became sick in Ontario and Quebec reported eating romaine lettuce before their illnesses occurred. Individuals reported eating romaine lettuce at home, as well as in prepared salads purchased at grocery stores, or from menu items ordered at restaurants and fast food chains.
The Canadian Food Inspection Agency is working with public health officials and the U.S. FDA to determine the source of the romaine lettuce that ill individuals were exposed to. If contaminated food products are identified in Canada, they will take the necessary steps to protect the public, including recalling the product as required. Currently, there are no Food Recall Warnings associated with this outbreak.
More information can be found HERE