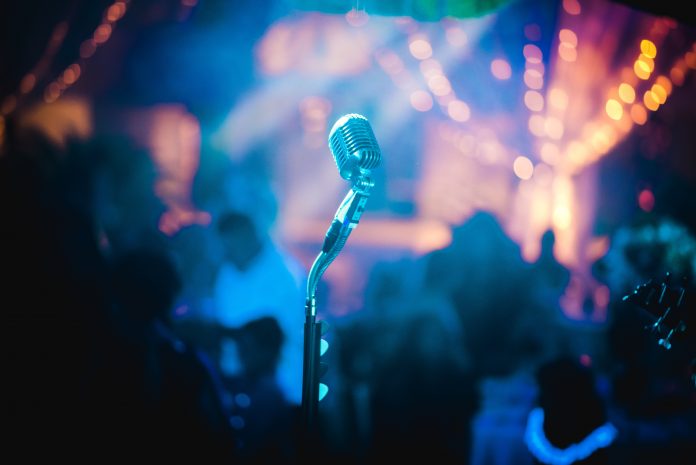 Attention Huntsville performers! It's time to apply for the third annual Bill award for excellence in the performing arts.
The Bill award honours Maurice Willard "Bill" Waterhouse, long-time owner and operator of Deerhurst Resort and supporter of performance art and local talent. The award is by nomination and a local jury will choose the winner, who receives the title, a trophy and $500. Self-nomination is encouraged and previous applicants can re-apply. Applications will be accepted until the contest closes on May 31 at midnight.
Last year's winner was musician and dancer Briar Summers preceded by musician Jamie Bestwick. Full contest rules and the application can be found here.
The Rules
Nominations for The Bill 2018 Award will be accepted electronically to midnight on May 31, 2019.

Nominations for excellence in work in any genre of performing arts: music, vocal, acting, dance will be accepted.

Nominations are open to any age group.

Nominations are for Individual Artists (members of groups may use group work to quality as individuals).

Open to artists with an address within the municipal boundary of the Town of Huntsville, Ontario.

Students enrolled in higher education may use home Huntsville address to qualify. Proof of school registration will be required.

Self-nomination is preferred. If nomination is for someone other than yourself, please make sure the person you are nominating is aware, as only one submission per individual per year will be accepted.

If nominee is under the age of 18, parental permission must be provided.

Unsuccessful nominees are welcome to submit for consideration in future years, annually as the nomination forms become available.

If you require any assistance with this process, please contact Teri Souter, Manager of Arts, Culture & Heritage (as noted in Request for Accommodation section) no later than April 30, 2019.

All nominations must include example(s) of current 2018 work for the judges to review. An email receipt will be generated to the email address you provide. The Town does not accept any responsibility for unreceived submissions or incorrect information provided.

Nomination forms and the materials submitted become the property of the Town of Huntsville. Information received may be made public in media releases, media coverage, televised meetings, etc.

It is the duty of the nomination submitter to ensure that they are aware and understand these rules.