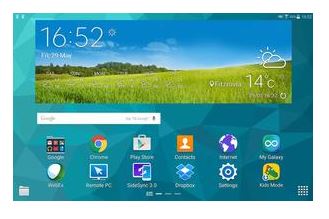 Got a new Android tablet? Or maybe you own one you never use? Get the most out of your device with this 2-hour class scheduled for Tuesday, August 23. Bring your tablet and learn the basics: navigating Android, settings, working with apps, the Google Play Store, browsing the Internet.
Tuesday, August 23, 2016 2:00pm – 4:00pm
Location: L.E. Shore Memorial Library Board Room
Instructor: Darrell Noseworthy. Maximum registration is 6 people.
Popular Android tablets include Samsung Galaxy Tab, Google Nexus, Sony Xperia Z tablet, Amazon Fire and Dell Venue.
The cost for this program is $15 upon registration. Please visit or call the Library to make payment. The library accepts cash, debit, cheque, Visa and Mastercard. Note: Cancellations must be made 48 hours in advance for a refund. Visit the website to register or use the contact info below.
Contact: Elisa
Phone: 519-599-3681
Email: libraryinfo@thebluemountains.ca