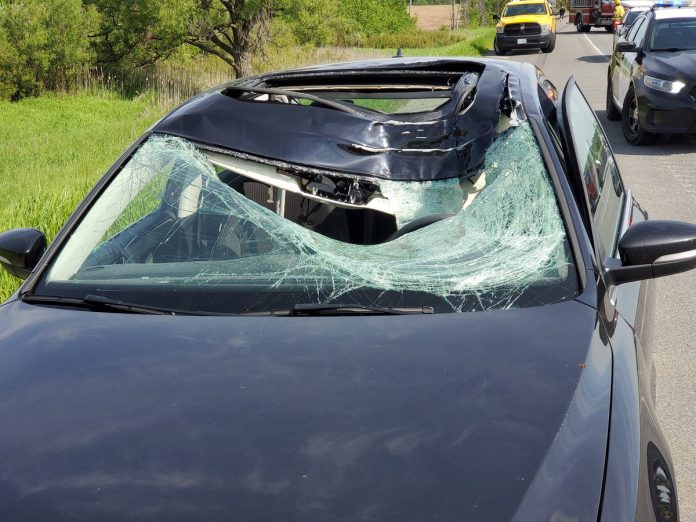 On Wednesday June 12, 2019 at around 8:15 a.m. emergency crews were called to Highway 400 Northbound at Highway 89 for a collision involving a vehicle that lost a wheel and the wheel bounced into the Southbound lanes colliding with a Southbound vehicle.
As a result of the collision, a 29-year-old female from Barrie was air lifted to hospital with serious injures. The 56-year-old male from Barrie driving the white vehicle was taken to hospital as a precaution.
ORNGE Air Ambulance says: this is the 3rd incident involving a wheel separating from a vehicle that they have to respond to in the past month.
The vehicle that lost a wheel was that of an off duty Toronto Police Officer.
No charges have been laid and the police investigation continues.
Anyone with dash cam or may have witnessed the crash is asked to call OPP.
OPP Credit OPP