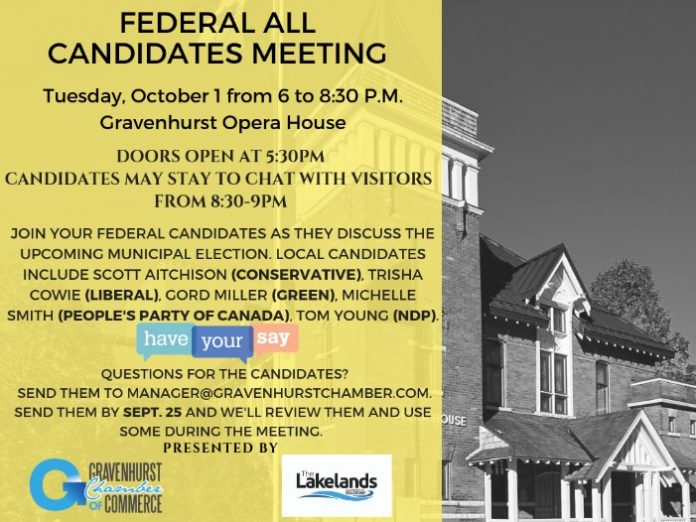 The upcoming federal election all-candidates debate in Bracebridge will take place at the Bracebridge Sportsplex on October 3, 2019 from 7 pm to 9 pm.
YWCA Muskoka is calling on community members to submit their questions about any topic that concerns the community and its residents, and take this community-based opportunity to hear from local candidates directly.
YWCA Muskoka is co-hosting this community-based event with Muskoka Conservancy and support from YWCA Canada, to draw attention to environmental concerns, women's rights and gender equity. This event is part of the 100 Debates on the Environment initiative, which is coordinating debates in ridings across the country, all on the same day. 100 Debates on the Environment is a non-partisan and politically neutral project that aims to bring voters together at the riding level to hear candidates' best policy ideas for the environment.
The debate will include questions about key issues that matter to local Bracebridge residents. Members of the community are invited to submit their questions for candidates (about any topic) to electionquestions@ywcamuskoka.com by September 20.
Managing Editor of Metroland North Media, Pamela Steel, will moderate the debate. All local media are invited to cover the event.
YWCA Muskoka champions positive change for women and girls through education, leadership and advocacy.