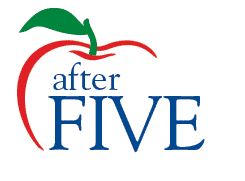 This After Five will be held at the Chamber of Commerce office and will be hosted by Dan White of Desjardins Financial Security.
Dan is also the president of our Chamber of Commerce but for this event he will be wearing his financial advisor hat.
Dan has lived in Meaford for almost thirty years, is licensed to offer life and health insurance and is registered to sell mutual funds in the province of Ontario.  He is a member of Advocis, the Financial Advisors Association of Canada.  His hope at this After Five is that it will give him the opportunity to clarify to Chamber members how they might benefit from a financial advisor and to highlight what sets him apart from others in the field.
Because this is a second career for Dan and having taken his own advice, he is in a financially secure position personally, he has the luxury of being able to help his neighbours without the driving need to sell product.  He undertook training in the field of financial management upon receiving a buy-out package from his employer in 2010. He enrolled in a Canadian Securities Course to better understand how to help increase the return from the buy-out money he had to invest. He learned so much through this training that he realized his knowledge could benefit people who do not have access to the necessary information to help them make sound decisions about their financial future.
This unique personal position sets him apart from others in the field who, with their own personal finances to consider, may feel compelled to sell product in a way that doesn't necessarily put the needs of their clients first.  With this in mind he did some research before settling on the Desjardins Financial Security Independent Network as the best fit for his approach to providing service.  Because of his unique position, he doesn't hesitate to tell a client if he feels that they would be better off by going to another product that is not provided by Desjardins.  His role, as he sees it, is to provide customized service that responds directly to the needs of his client.  He is constantly upgrading his skills with research and additional training in order to offer the best possible advice.  His approach is to get a sense of the financial situation of a potential client, analyzing their portfolio and assessing their options at no cost unless he finds that he can provide the best solution.  He has contributed articles to The Meaford Independent in an effort to spread general knowledge about personal investments and insurance products.  Now he has this opportunity to do the same face to face with our members.
Enjoy the snacks and beverages provided, network with fellow members and take advantage of the opportunity to learn more about why some options are better than others for your particular situation.
AFTER FIVE
TONIGHT!
THURSDAY AUGUST 25th
AT THE MEAFORD CHAMBER OF COMMERCE, 16 Trowbridge St. W.