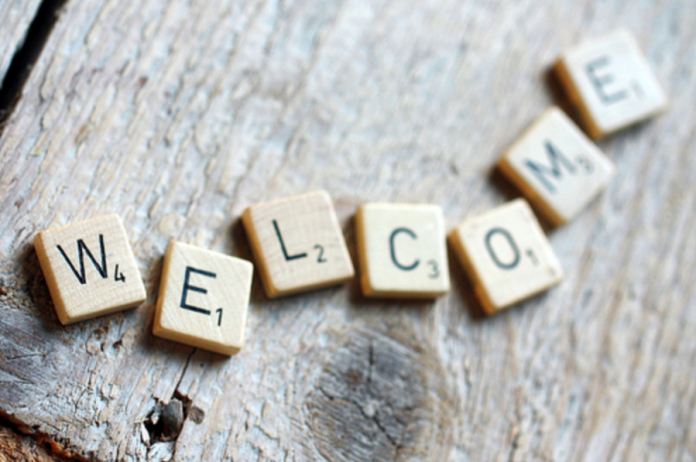 Written by Ashley Fortin and Kealin Perkins, Student Journalists
Beginning Grade 9 can be a difficult transition for some students. On August 29th, 2018, St. Dominic Catholic Secondary School (DOM) in Bracebridge invited incoming Grade 9 students and their parents to attend an orientation to familiarize themselves with the atmosphere and space of the school and ease any anxiety.
Peer support workers in Grades 10 and 11 volunteered at the event, guiding students and leading activities. Students participated in welcoming festivities in the gym, including introductory games to create a sense of community for the class of 2022. Students continued learning more about DOM throughout the day, with workshops about a range of subjects including student supports and all the extracurricular activities available to DOM students. The event gave students a better understanding of how great their next four years would be, and familiarized them with their school. They also received their locker and first high school schedules.
This inclusive event is important for students entering Grade 9, as it introduces their new community of peers. A Grade 10 peer support worker said, "This event really helped me when I was starting Grade 9. I was unfamiliar with our school, and the people in it. The orientation gave me the chance to find all of my classes and meet lots of amazing new friends. On the first day, I felt more organized and prepared."
Parents of the students were welcome to attend as well to know where their child would be spending most of their time. There were multiple workshops available to the parents about Chromebooks (which are given to every DOM student!) and the supports available to the incoming Grade 9 students such as guidance and academic help.
Overall, the orientation was a great experience for students and parents alike and was a good way to ease them into the new routines of high school. All of the students were excited about their next four years at St. Dominic's and felt very welcome thanks to a fun and engaging orientation!