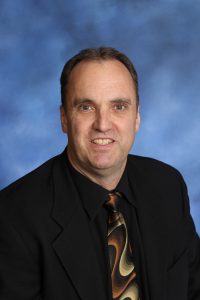 Two new Supervisory Officers were appointed by the Trillium Lakelands District School Board (TLDSB) at their regular meeting of the board on Tuesday, May 28, 2019.
Paul Goldring will be the new Superintendent of Learning with responsibility for Technology Services in TLDSB, replacing retiring superintendent Bruce Barrett. The new portfolio will also include overview of alternative education programs including virtual learning and home instruction. Goldring's career has been centred in Muskoka where he began as a vice principal in 1998. He has been a principal since 1999 serving schools in Huntsville, Bracebridge, and Gravenhurst. Goldring was recently an acting Superintendent from December to April this school year.
" I am very excited about joining the senior administration team and supporting the schools in our district," stated Goldring, "I look forward to contributing to our reputation as a lead board in the province in using new and innovative technology to support teaching and learning."
For the past four years, Jennifer Johnston has been the District Principal of Specialized Services. Prior to this, Johnston was the principal at LadyMackenzie Public School following several years as a special education coordinator, consultant, and special programs teacher with the board.
As a Superintendent of Learning, Johnston will assume responsibility for Specialized Services for the board which includes special education and community agency partnerships.
"This new role is a wonderful opportunity to share knowledge and understanding of special education and inclusionary practices that benefit all students," says Johnston, "I enjoy the work of engaging parents as our partners in education."
"The face of our senior team is changing for the next school year," said Larry Hope, Director of Education, "We wish our retiring superintendents all the best for their future beyond TLDSB. We look forward to welcoming Jennifer and Paul as we prepare for the next school year. "
Goldring and Johnston will officially begin their new roles as of July 1, 2019 and will be working with senior administration in the coming weeks as planning for the 2019-2020 school year continues.