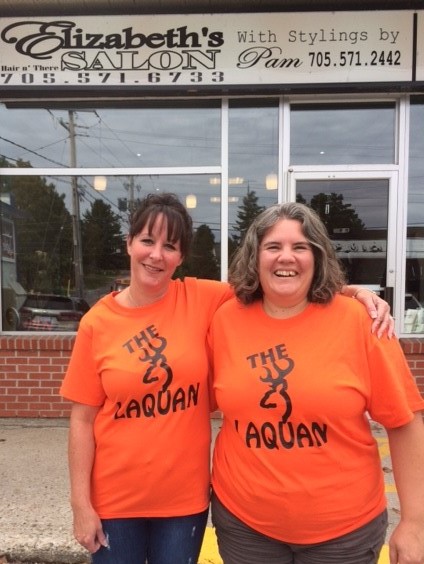 Muskoka Mom, Elizabeth Booth, is raising funds for youth mental health and wellness in memory of her son Quinn Grooms who died by suicide in 2018. Booth is holding a fundraiser called The Laquan on October 26th at the Royal Canadian Legion in Huntsville. The proceeds from the event, held in memory of Quinn, will be directed to the Muskoka Youth Mental Health and Wellness Fund at the Muskoka Community Foundation.
Booth, Quinn's mother, said that "it is important to raise awareness about mental health struggles amongst young people. It is very real and is happening all of the time and our youth need to know that it is okay to talk about it and not be embarrassed." Lynn DeCaro, Executive Director of the Muskoka Community Foundation, thanked Booth for her support of the newly created Muskoka Youth Mental Health and Wellness Fund. DeCaro noted that "this fund will provide financial support through grants to mental health and wellness programs that serve young people in Muskoka. Our goal is to be able to award our first grants in 2020". She further noted that "now more than ever it is important to talk about mental health and wellness and support young people who may not know where to turn. According to Youth Mental Health Canada suicide is the second leading cause of death for Canadians between the ages or 10 and 24. Stigma or discrimination attached to mental illnesses presents a serious barrier, not only to diagnosis and treatment but also to acceptance in the community. We need to start having open and honest conversations about this".
To learn more about this first annual fundraiser contact Elizabeth at thelaquan2000@gmail.com. Tickets can be purchased in advance for $20 at the Huntsville Legion or Elizabeth's Hair n' There in Huntsville.