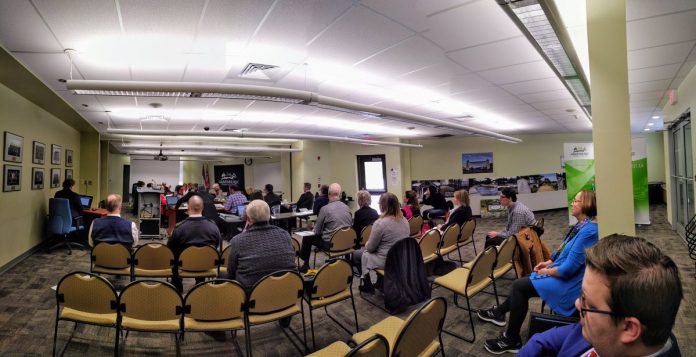 Last Thursday (March 7), Council approved the 2019 Capital Budget and endorsed, in principle, the Multi-Year Capital Plan for the Town of Gravenhurst.
The Town of Gravenhurst has seen significant change on Council and as a result the budget review process was structured to allow an extended period of time for the new Council to review the capital budget. Over three days of deliberations a project-by-project review was conducted.
The approved 2019 Capital Budget of $5,615,000 includes 79 projects a large majority of which directly impact on services to the community. 46% of the capital investment will be in roads and bridges – by far the highest priority. However a multi-year plan to address deficiencies in facilities, parks and docks is also reflected in the 2019 Capital Budget.
Significant dollar value projects include:
• reconstruction of Jones Road between Elwell Park Road and Winhara
• reconstruction of Barkway Road between Doe Lake Road and Merkley
• the Electronic Data Records Management System (EDRMS) project for management of Town records
• purchase of road sweeper with the capacity to be used year-round will improve road maintenance
• repairs to the snowmobile bridge over Highway 11.
"The Multi-Year Capital Program lays out a road-map for necessary investments in existing Town assets. It is a
balance between addressing critical infrastructure deficiencies, maintaining service levels and responding to customer needs," said Mayor Paul Kelly. "Prudent stewardship of Town assets is one of the most important responsibilities of a Council, and I look forward to continuing to work with the administration to ensure that our decisions today, and in the future, are both fiscally responsible and strategic."
The 2019 Operating Budget will be tabled March 19. A complete schedule of meetings and upcoming agendas can be found at www.gravenhurst.ca/budget.