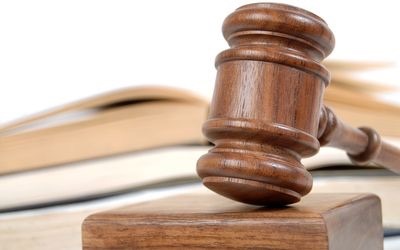 A 20 yr old man has received a 110 day jail sentence for a slew of charges he received after he assaulted his girlfriend in Gravenhurst.
On May 3rd, Geremy Vandertas was charged with assault after police were called to 1789 Gravenhurst Parkway after an argument broke out between the pair.
Bracebridge court heard it was over texts the girlfriend had discovered on his cell phone.
According to Crown attorney Ted Carlton, the girlfriend walked out on the porch after the argument broke out and that Vandertas locked the door behind her.
When she started banging on the door to get back in and emptying garbage bags, he reportedly told her: "If I have to come out there, you won't like it."
Court heard he then went outside and pushed her, causing her to fall on the driveway with him falling down on top of her.
Hearing her screams, a neighbour called police. This was around 10am.
When police arrived, they found Vandertas with abrasions he'd received during the fall.
Blood drops then lead them from the driveway to the upstairs of the home and to the girlfriend, who also had suffered abrasions.
Paramedics were called and assessed her at the home but she didn't require medical assistance. Vandertas was arrested and charged with assault.
Later that afternoon, police returned and searched the home. They found a taser and a switchblade.
Also found were 2.459 lbs of marijuana, 56.22 grams of magic mushrooms, drug paraphernalia and $785 cash. Vandertas plead guilty to the assault charge and to possessing the drugs and weapons.
In court Vandertas showed remorse saying he was sorry for what he'd done. Court heard that following his prison sentence, he will have the full support of his family and a job waiting for him.
Beyond the 110 days, Judge JD Evans also ruled that Vandertass will be put on 12 months probation following his release and must pay a $600 victim fines surcharge.
Vandertas was also handed a 5 yr weapons prohibition.