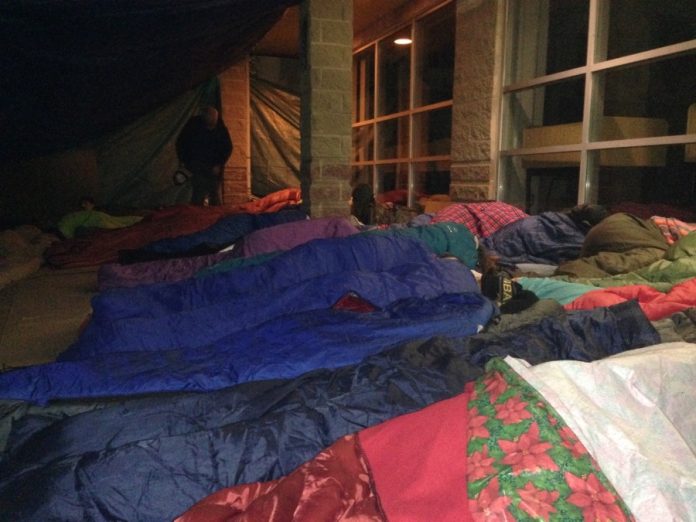 On the evening of October 15th, 43 students and two teachers from St. Dominic Catholic Secondary School in Bracebridge slept outside at the school for their annual charity event, Teen Homeless Night.
This event raises money and awareness for the organization Out of the Cold, which provides a free dinner to those in need of a hot meal.
They also send participants along with a lunch for the next day.
The school has been organizing this event for seven years and has raised over $8,000 for Out of the Cold.