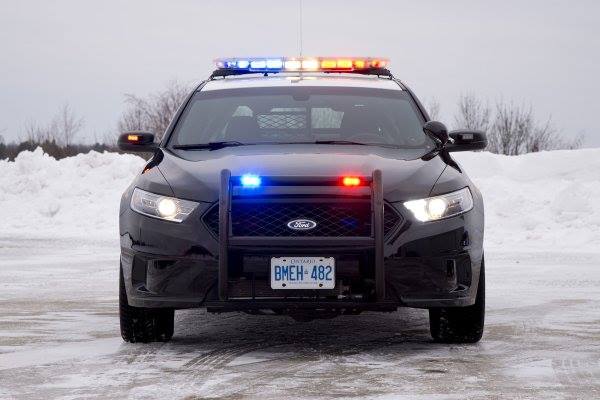 Southern Georgian Bay OPP responded to 14 collisions on Thursday as the snow caught many people off guard. The weather and road conditions that were upon us yesterday played a determining factor in most of these collisions.
This is just a start to the winter season and the Southern Georgian Bay OPP would like to remind motorists to be extra prepared for winter like conditions. Are you ready and is your car ready for these changing conditions.  Here are some tips to better prepare yourself and your vehicle for winter driving.
Stock up your winter survival kit in your vehicle with such items as: blanket, candles, flashlight, extra prescription medication, fully charged cell phone, snacks and any other supplies needed for unexpected winter travel problems.
A maintenance check on your vehicle and equipment such a windshield wipers and winter tires are always a good idea.
Allow extra time for winter travel and let someone know your departure time and your route of travel for safe arrival.
Always check road conditions ahead of time and leave extra time for travel. This information is available by calling 511.
Stay alert as winter conditions can change quickly, placing extra demands on your vehicle and driving skills. Slow down and drive according to the weather conditions.
Check the MTO website www.ontario.ca/511 or Call 511 prior to heading out in any questionable winter weather.