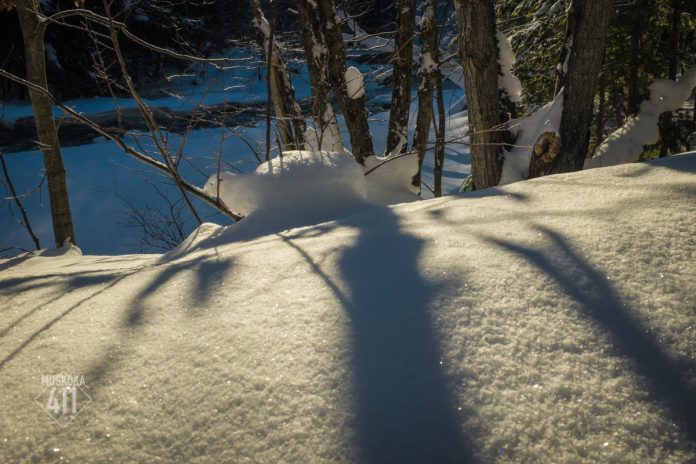 Snow squall watch in effect for:
Bracebridge – Gravenhurst
Huntsville – Baysville
Port Carling – Port Severn
Town of Parry Sound – Rosseau – Killbear Park
Persistent snow squalls are expected to develop across the region tonight giving near zero visibilities and rapidly accumulating snow.
Lake effect flurries have begun to develop off Lake Huron and Georgian Bay and are expected to intensify into local snow squalls tonight. Snowfall amounts of 10 to locally 20 cm are possible tonight and again on Saturday, although likely in different locales. Total accumulations may exceed 30 cm in a few localities by Saturday night when the squalls are forecast to begin to weaken.
Current indications suggest that areas from Severn Sound towards the Kawartha highlands will be the most affected, as a lake effect snow band is expected to be in that area for much of Saturday.
Under the snow squall bands, visibilities will be significantly reduced due to the heavy snow combined with blowing snow, and snow will quickly accumulate.
Snow squalls cause weather conditions to vary considerably; changes from clear skies to heavy snow within just a few km are common. Visibility may be significantly and suddenly reduced to near zero. Surfaces such as highways, roads, walkways and parking lots may become difficult to navigate due to accumulating snow.
Snow squall watches are issued when conditions are favourable for the formation of bands of snow that could produce intense accumulating snow or near zero visibilities.