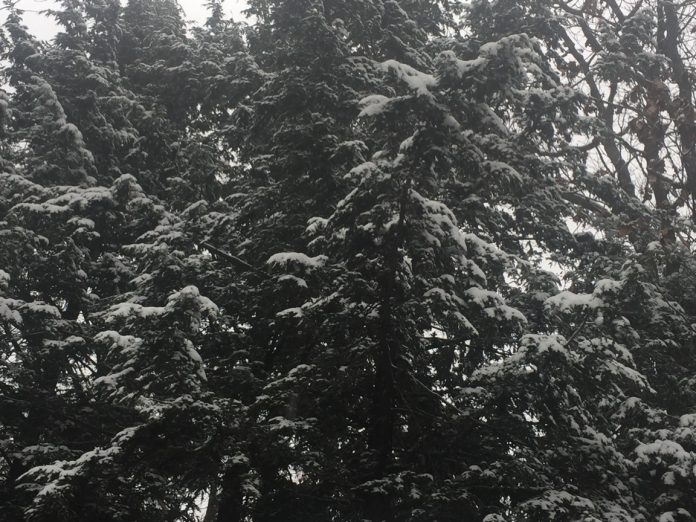 Snow squalls will intensify this morning into this afternoon as a cold front moves through the region.
Local snowfall amounts of 5 to 10 cm with reduced visibilities to near zero at times are expected. The snow squalls will end later this afternoon as the cold front moves south of the region.
Snow squalls cause weather conditions to vary considerably; changes from clear skies to heavy snow within just a few kilometres are common. Travel is expected to be hazardous due to reduced visibility. If visibility is reduced while driving, slow down, watch for tail lights ahead and be prepared to stop. Consider postponing non-essential travel until conditions improve.