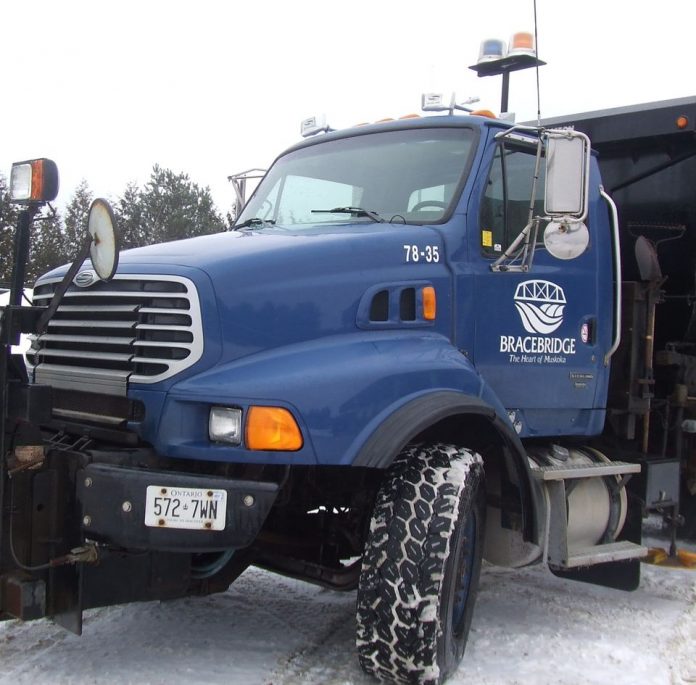 Throughout the winter months, the Public Works Department operations staff work diligently to ensure municipal roads, sidewalks, walkways and parking lots remain safe for motorists and pedestrians, in accordance with the Ontario Minimum Maintenance Standards for Ontario Highways. Subject to weather conditions, snow removal operations concentrate on maintaining unobstructed sight lines at all major intersections. This is to help restore lane widths, provide additional snow storage and improve the line of sight for both pedestrians and motorists. Once these areas are complete, Public Works crews move to clear other intersections with obstructed views, and roadways which have been narrowed to one (1) lane.
To help the Town increase the efficiency of snow removal operations, businesses and residents are reminded of the following:
Canada Post Community Mailboxes – Canada Post is responsible for clearing the snow and ice around Community Mailboxes. If your mailbox is blocked by snow, please contact Canada Post at 705-645-9955.
Catchbasins – By clearing snow away from storm sewer catch basins near your property, you may help prevent street flooding and icy road conditions
Driveways – Residents are responsible for maintaining and clearing their driveways, as well as ensuring proper sight lines, and safe access and exit of their driveway. Property owners are responsible for keeping snow banks low at the ends of their driveway. When clearing snow from your driveway, pile the snow on the right side of the driveway (looking towards the street from your driveway). As a reminder, it is illegal to deposit snow on the roadway from your driveway, parking lots, private property and it is an offence under Section 181 of the Highway Traffic Act. To assist emergency services personnel, residents are also asked to remove snow covering their blue 911 civic address signs.
Fire Hydrants – If your property abuts a fire hydrant, please help to keep your community safe by clearing a path to and around the hydrant so they are visible and accessible to emergency services personnel at all times If you are unable to keep the fire hydrant clear or have any questions about hydrant maintenance, contact the District Municipality of Muskoka – Water and Sewer Branch at 705-645-6764.