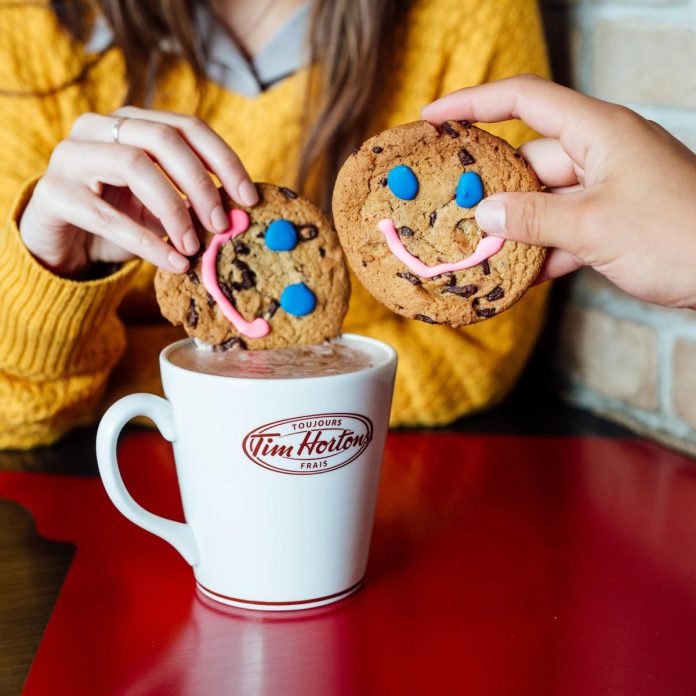 From September 11 to 17, 2017, Tim Hortons customers can purchase a Smile Cookie at participating locations. When they do, the full $1 amount of the purchase will go to support local charities. In Bracebridge and Gravenhurst, those dollars are going to a couple of great local causes.
The Ryde Community Co-op Inc. as been selected as the local charity recipient of funds raised through the Tim Hortons Smile Cookie Campaign in Gravenhurst. 100% of proceeds from the sale of Smile Cookies at both Gravenhurst locations will go to support the Ryde Co-Op and their incredible programming for the community.
When you buy a Smile Cookie at the Bracebridge Tim Hortons, you will be donating to the South Muskoka Hospital Foundation and all its great initiatives in and around the community.
Photo Credit: Tim Hortons via Twitter