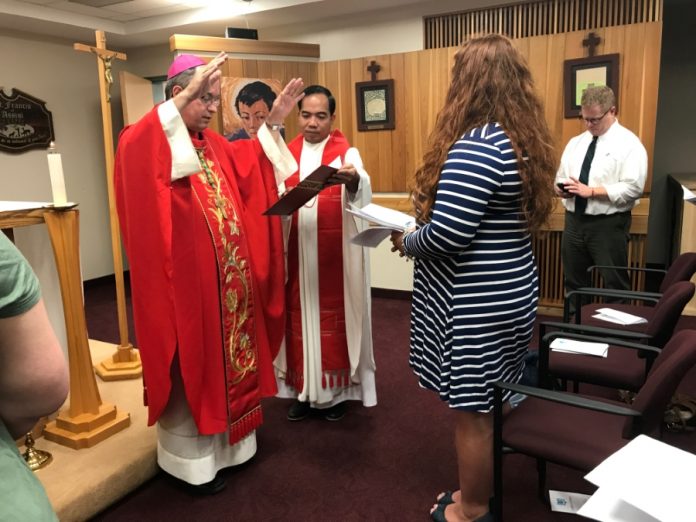 At the first board meeting of the 2017-18 school year, our Catholic community welcomed new student trustee, McKenna McCoy. The meeting was held on Wednesday, September 20, 2017 at St. Dominic Catholic Secondary School in Bracebridge and included a Mass and the commissioning of McKenna into her new role by His Excellency Most Reverend Bishop Miehm.
McKenna, a Grade 11 student at St. Dominic Catholic Secondary School, was selected by the student senate to represent the 21,000 students in our 50 Catholic schools. She will work alongside student representatives from our nine secondary schools, to bring the student voice to our trustees and the superintendent of secondary education.
McKenna's commitment to Catholic education was evident during the commissioning, as she pledged to consider the Catholic identity of SMCDSB in all aspects of her work and to encourage all students to use and celebrate their abilities and talents.
Photo Credit: SMCDSB