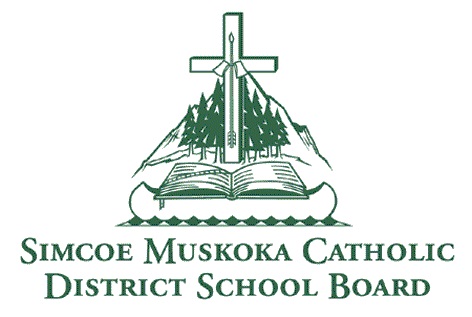 The number of students currently registered to attend the 50 Catholic schools in Simcoe County and the Districts of Muskoka and Parry Sound has risen to 21,338, which is up by approximately 570 students from this time last year. For the 2017-2018 school year at the Simcoe Muskoka Catholic District School Board, enrolment has increased by 499 students at the elementary level and by 68 students at the secondary level.
The board is welcoming 1,332 Junior Kindergarten students, which is approximately 100 more than last year, and 1,720 Grade 9 students, about 25 more than in the fall of 2016. Growth was expected, but came in much higher than projected in communities like Bradford, Angus, Tottenham, Collingwood, Muskoka and Wasaga Beach.
This increase in enrolment, in addition to retirements, resignations and promotions, has resulted in the hiring of 121 new permanent employees since January 1, 2017. The board has hired 60 new elementary and 35 secondary teachers, 17 educational assistants and nine office and clerical staff. Currently, there is a significant demand to hire supply and casual staff, to fill the vacancies created with these changes.
"This is an exciting time for our board," said Carol Corriveau Truchon, Board Chair. "We are coming out of several years of declining enrolment and related funding pressures, a trend which was felt province-wide. We did anticipate growth in some of our communities this year, but this increase is beyond what we projected."
"We are incredibly pleased to welcome these new families to our Catholic school communities and we appreciate everyone's support as our staff work to make changes to accommodate this growth," said Brian Beal, Director Education. "I know our human resources team is working hard to fill supply and casual positions in almost all employment areas and our schools are making classroom and staffing adjustments as well."
Photo Credit: