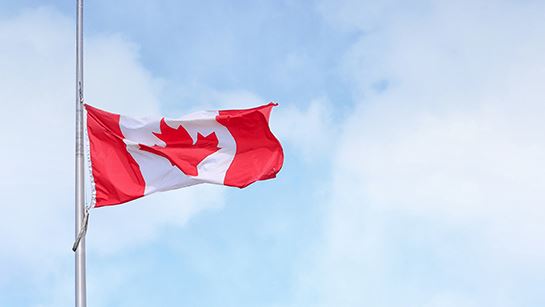 On Sunday, September 10, 2017, Canadian flags flew at half-mast for the first annual Firefighters' National Memorial Day.
The Government of Canada has declared the second Sunday of September as an annual solemn day of honour as firefighters across Canada are recognized for their sacrifice, dedication, and bravery.
The Simcoe Muskoka Catholic District School Board joined government buildings and establishments Sunday by lowing their flag to commemorate the courage, selflessness, and unwavering commitment by the brave men and women who serve our communities.
Photo Credit: SMCDSB