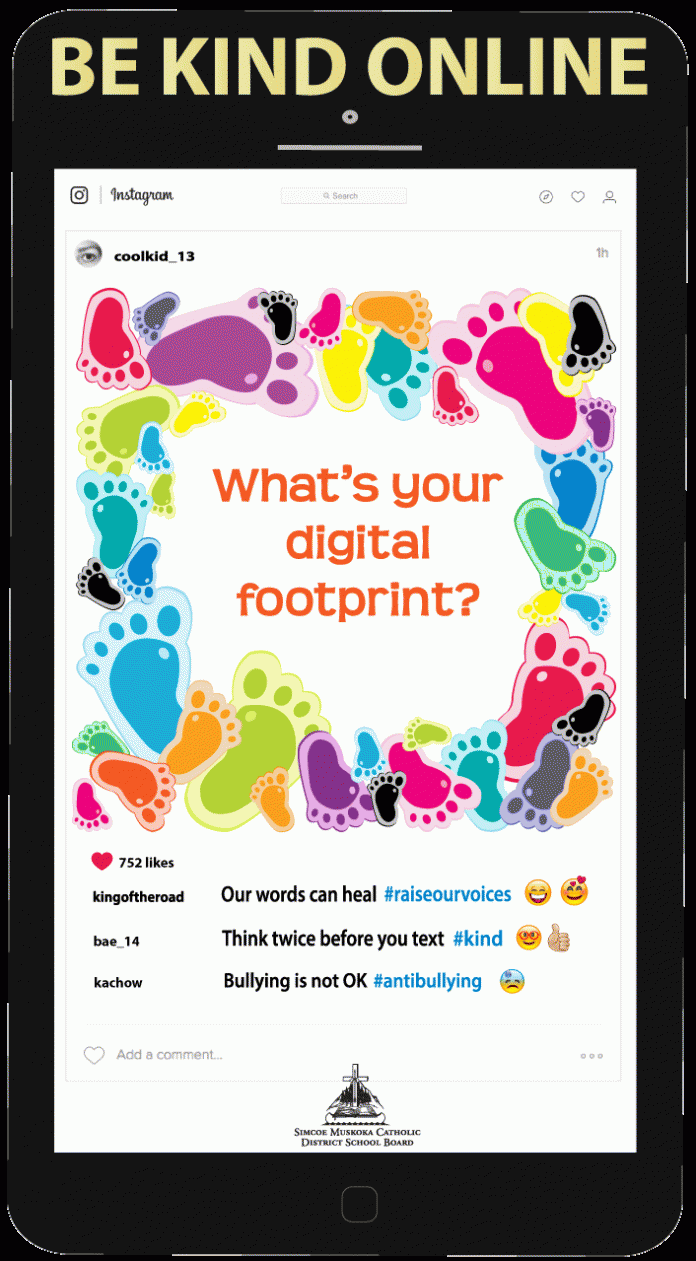 From November 20 – 26, 2016, the Simcoe Muskoka Catholic District School Board will celebrate Bullying Prevention Week. This year, the SMCDSB theme is Be Kind Online – What is Your Digital Footprint?  Students will be participating in activities and events such as Pink Shirt Day and the Pledge to End Bullying.
Teachers and school staff will be encouraging students to use this year's theme to reflect on social media etiquette and the importance of kindness and the respect of others, and to think before they text, share, or post anything online. This week will help expand our focus beyond the traditional view of children as the bullied, the bully, and the bystander to include the relationship of children, including online social interactions.
Parents are encouraged to speak to their children about bullying and the ways to prevent and stop it from occurring. The Ministry of Education has several helpful resources to assist families when learning about bullying prevention.