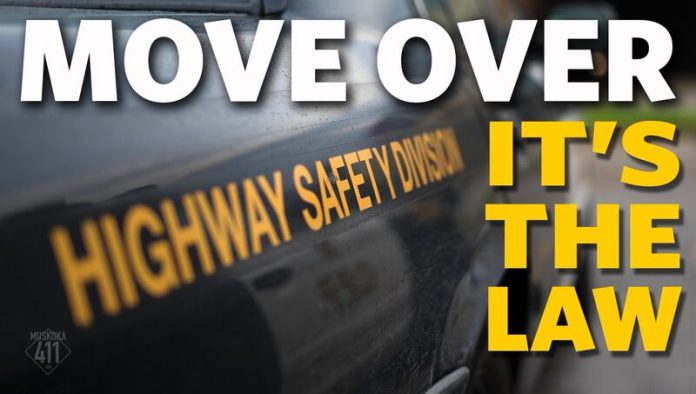 The West Parry Sound OPP is getting ready for a busy Civic Holiday Weekend. One important law the OPP will be looking for drivers to adhere to is Ontario's Move Over law. This law applies to all motorists who are approaching a police vehicle, fire vehicle, or ambulance in the same direction of travel, stopped on the roadside, with its lights flashing.
For safety reasons, the law requires all drivers to slow down and proceed with caution. If the road has multiple lanes, drivers must move over into another lane, if it can be done safely. The lives of Police, Fire, and Ambulance personnel are endangered by drivers who do not obey "Move Over" legislation. Failure to do so can result in fines from $400 to $2,000 and three demerit points for a first offence.
OPP officers will also be highly visible on the water and on trails, laying charges against people who show a disregard for public safety while boating or off-roading this weekend.
The West Parry Sound OPP Detachment Commander, Staff Sergeant Ron Campbell, would like to encourage everyone to have a safe holiday weekend. "I ask those travelling in the Detachment area, whether it is on area roads, waterways or trails, to exercise caution and courtesy getting to and from your destinations. Drive with care and caution so that you arrive at your destination safely. It only takes a second for a tragedy to occur. Do your part and operate your vehicle, vessel, or all-terrain vehicle (ATV) with caution.