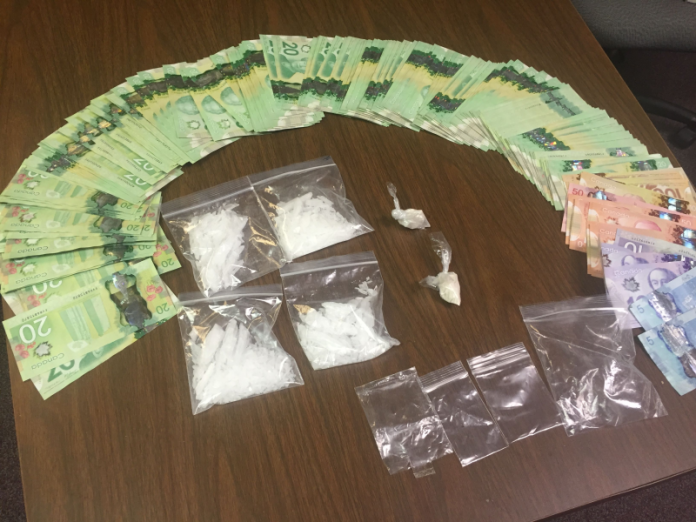 On Thursday April 20th 2017, St.Catharines Street Crime Unit were investigating an unrelated matter at a local hotel in the City of Niagara Falls. During this time, Police observed a suspected drug transaction take place by a tenant of this hotel. An investigation into this male revealed that he was on a recognizance for Drug Trafficking charges in Niagara and had conditions not to be in the Region of Niagara. Furthermore, Police believed this male was breaching other conditions of his recognizance.
Police applied for and were granted a Warrant to Enter his hotel room for the purpose of arresting this male for breaching his recognizance. While inside his hotel room Police observed suspected Heroin and other drug trafficking indicators. Police then applied for a Controlled Drugs and Substance Act search warrant that lead to the recovery of a large quantity of Heroin, Crystal Methamphetamine and Canadian currency inside his hotel room.
Arrested and charged was 25 year old George Athanasiou of Seguin (Parry Sound area)
Possession for the Purpose of Trafficking x 2
Possession of Proceeds of Crime Over $5000
Fail to comply with his Recognizance x 3
As a result of this investigation Police seized $26,000 worth of Heroin and Crystal Methamphetamine and $11,460 in Canadian Currency.
Athanasiou was held in custody pending his morning bail hearing which is scheduled for April 21st 2017.