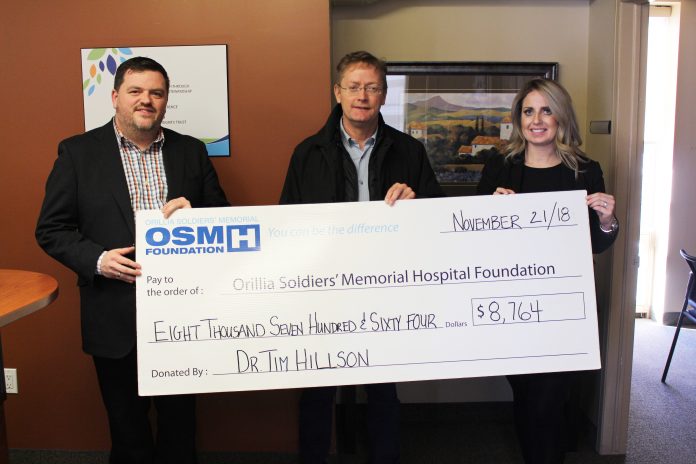 The Best of Second City Comedy Show in Orillia raised a lot more than laughter on October 19th. Through ticket sales, more than $8,700 was generated for surgical equipment at Orillia Soldiers' Memorial Hospital.
"The show was absolutely hilarious and I'm thrilled knowing the funds raised will go to such an important cause," said Dr. Tim Hillson, who organized the fundraiser. "A huge thank you to the amazing talent at Second City, and to everyone who attended the event."
The proceeds from the fundraiser will go towards purchasing an abdominal ultrasound probe for the Surgical Services department at the Hospital. With this new piece of equipment, clinicians will be able to provide more advanced abdominal, renal, trauma and aorta examinations. It will also allow clinicians to expand both imaging capabilities and application, while maintaining comfort for the patient.
"We're so thankful to have amazing community partners like Dr. Hillson who goes above and beyond to help our Hospital," said Nicole Kraftscik, Senior Development Officer, OSMH Foundation. "Because of this event, our surgical team is now outfitted with a new piece of equipment that will improve patient examinations and care."
If you would like to support improved equipment and technology at OSMH, contact the Foundation office today at 705-325-6464 or found@osmh.on.ca.