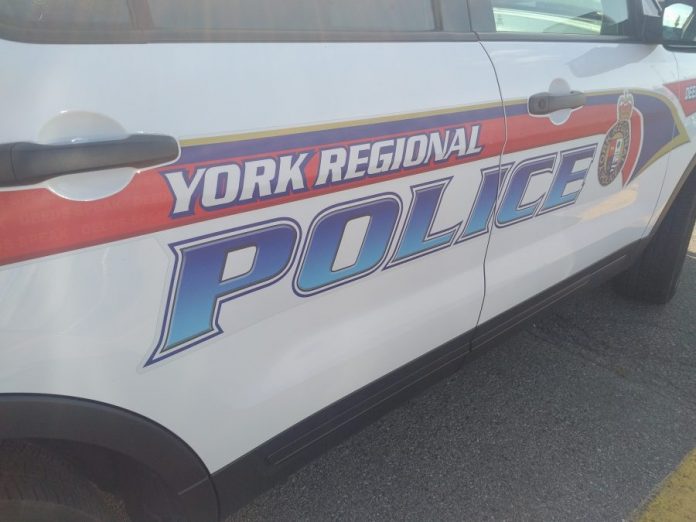 A second arrest has been made in connection with the armed kidnapping investigation in Markham.
On Tuesday, April 2, 2019, a search warrant was executed at a home in Brampton and a 33-year-old man was arrested. He will be appearing in Newmarket court on Wednesday, April 3, 2019 and his name will be released once he has appeared and the charges have been laid.
The first suspect arrested, Abdullahi Adan has been held in custody and will be appearing again before the Ontario Court of Justice in Newmarket on Friday, April 5, 2019, for a bail hearing.
On Saturday, March 23, 2019, shortly before 6:00 p.m., the victim and his friend were in an underground parking garage at a condominium building located at 15 Water Walk Drive, which is in the area of Highway 7 and Birchmount Road. Three men, one of whom was armed with a conductive energy weapon, exited a van and grabbed the victim. The victim was resisting and was shocked by the suspects. The suspects forced the victim into the van and fled.
As we first told you on Tuesday, March 26, 2019, shortly before 9:00 p.m., the victim was located after he asked for help at a residence on Doe Lake Road in the Town of Gravenhurst. He was suffering from minor injuries and was taken to hospital for treatment. He has since been reunited with his family.
This investigation is still ongoing. York Regional Police will continue to dedicate significant resources to find the additional suspects, as they are still at large and are considered armed and dangerous.  We strongly recommend that the remaining suspects involved in this kidnapping seek legal counsel and turn themselves in.
Suspect 1

Male
Wearing a mask, blue pants and a black jacket

Suspect 2

Male, dark skin
6'1"
Wearing black Canada Goose jacket
Anyone with information is asked to contact York Regional Police Major Crimes Bureau immediately at 1-866-876-5423, ext. 7865. If you spot the suspects do not approach them, call 9-1-1 immediately.