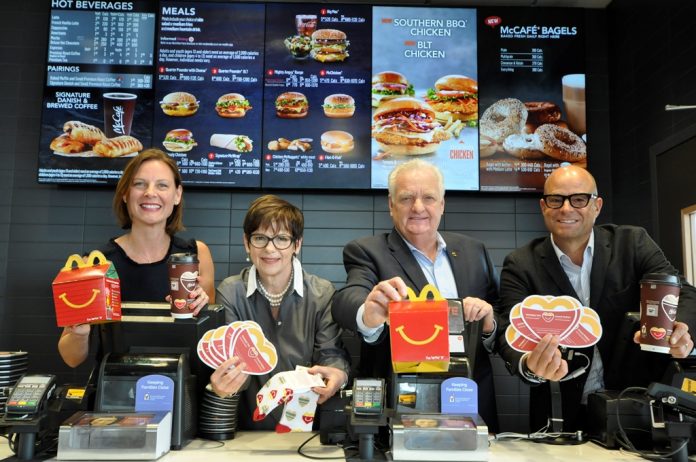 On Wednesday, May 2, 2018, McDonald's restaurants in Barrie will again partner with Royal Victoria Regional Health Centre to raise funds to bring much needed services for children in Simcoe Muskoka closer to home as well as supporting Ronald McDonald House Toronto.
Over the last four years, local McDonald's restaurants have raised more than $100,000 through McHappy Day, supporting the Simcoe Muskoka Regional Child and Youth Mental Health Program at RVH. RVH's newly opened program features an eight- bed inpatient unit, crisis services and this fall, a new day program, which will include an onsite teacher to ensure students do not fall behind academically. Having child and youth mental health services available at RVH means children will no longer have to travel outside North Simcoe Muskoka for care.
Now with the program well underway, McHappy Day funds this year will help the most vulnerable of patients at RVH – the infants who must spend time in the Neonatal Intensive Care Unit. Funds will support specialized equipment for the unit while plans are in the works to renovate and redevelop the program.
This is the 25th McHappy Day, a McDonald's Canada's national fundraising event. As part of this one-day fundraising initiative, more than 1,400 McDonald's restaurants across the country raise money to support local children's charities such as Ronald McDonald House and local organizations like RVH. Since McHappy Day began in 1977, over $66 million has been raised to help Canadian children. In Barrie, $1 from the sale of every Big Mac sandwich, Happy Meal, and hot McCafé beverage sold will be donated to RVH's Neonatal Intensive Care Unit and Ronald McDonald House Toronto.
Photo Credit: RVH