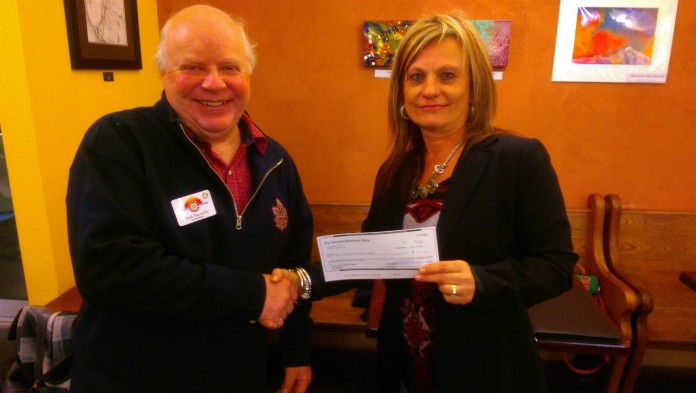 The Rotary Club of Huntsville-Lake of Bays celebrated one of the best nights of its Rotary year on Thursday, Feb. 25. Club members and invited guests from Family Connexions, Ontario Early Years and Huntsville High School gathered for an evening of fun, fellowship and the dishing out of $5,000 in donations for initiatives supporting youth across Huntsville and Lake of Bays.
Rotarian Nick, the club's sergeant-at-arms, presents Family Connexions (formerly Simcoe Muskoka Child, Youth and Family Services) representative Cyndie Tyrrell with a $2,000 donation toward the organization's kids to camp program.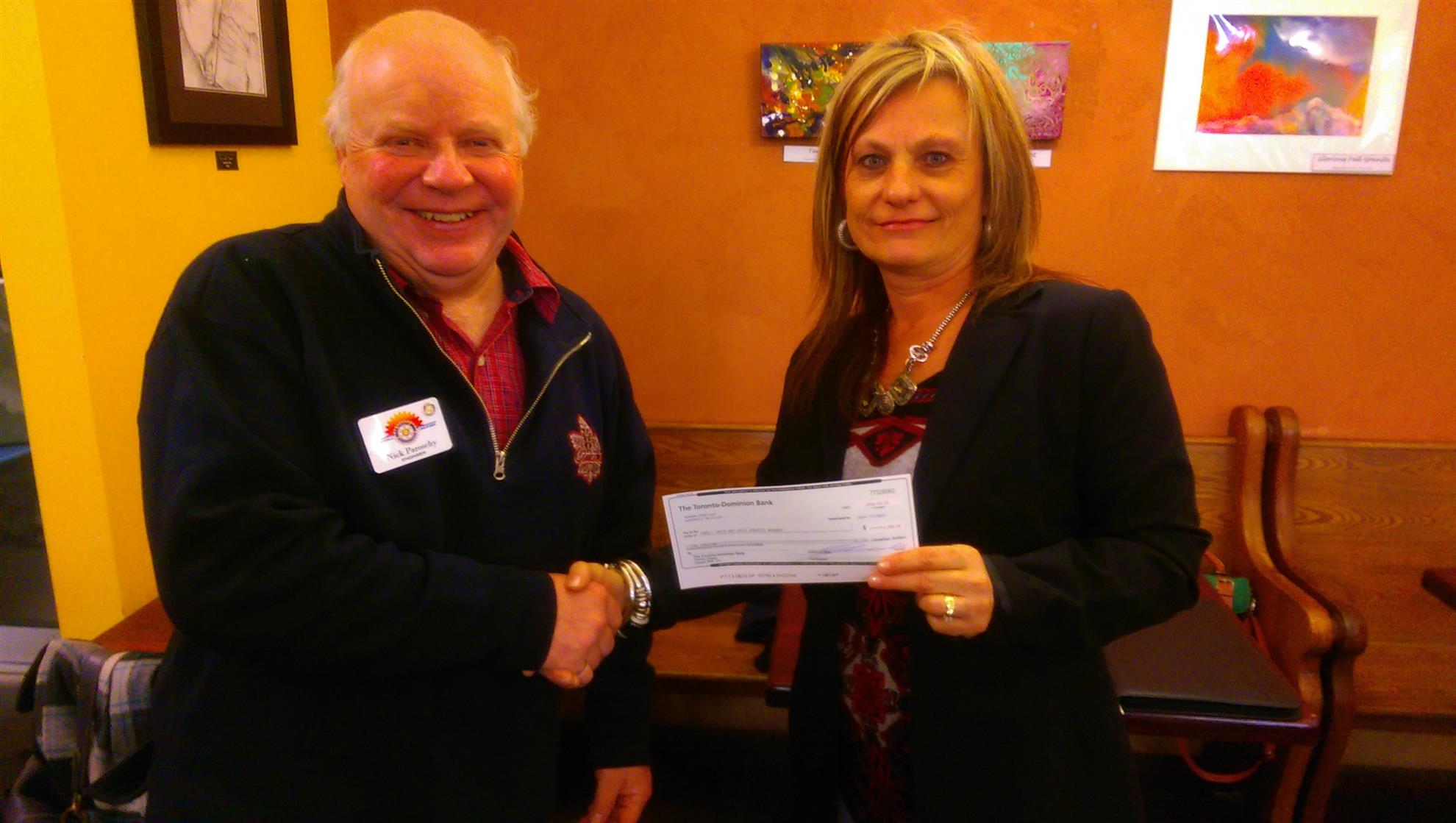 Cyndie explained that the program, which relies on donations to offer children an otherwise unattainable summer camp experience, was able to support 50 participants last year.
Rotarian Lorraine (right) presents Huntsville High School principal Kim Williams (also a club member) with a $2,000 donation toward the secondary school's daily breakfast program. The donation was made possible through a matching grant from Rotary District 7010.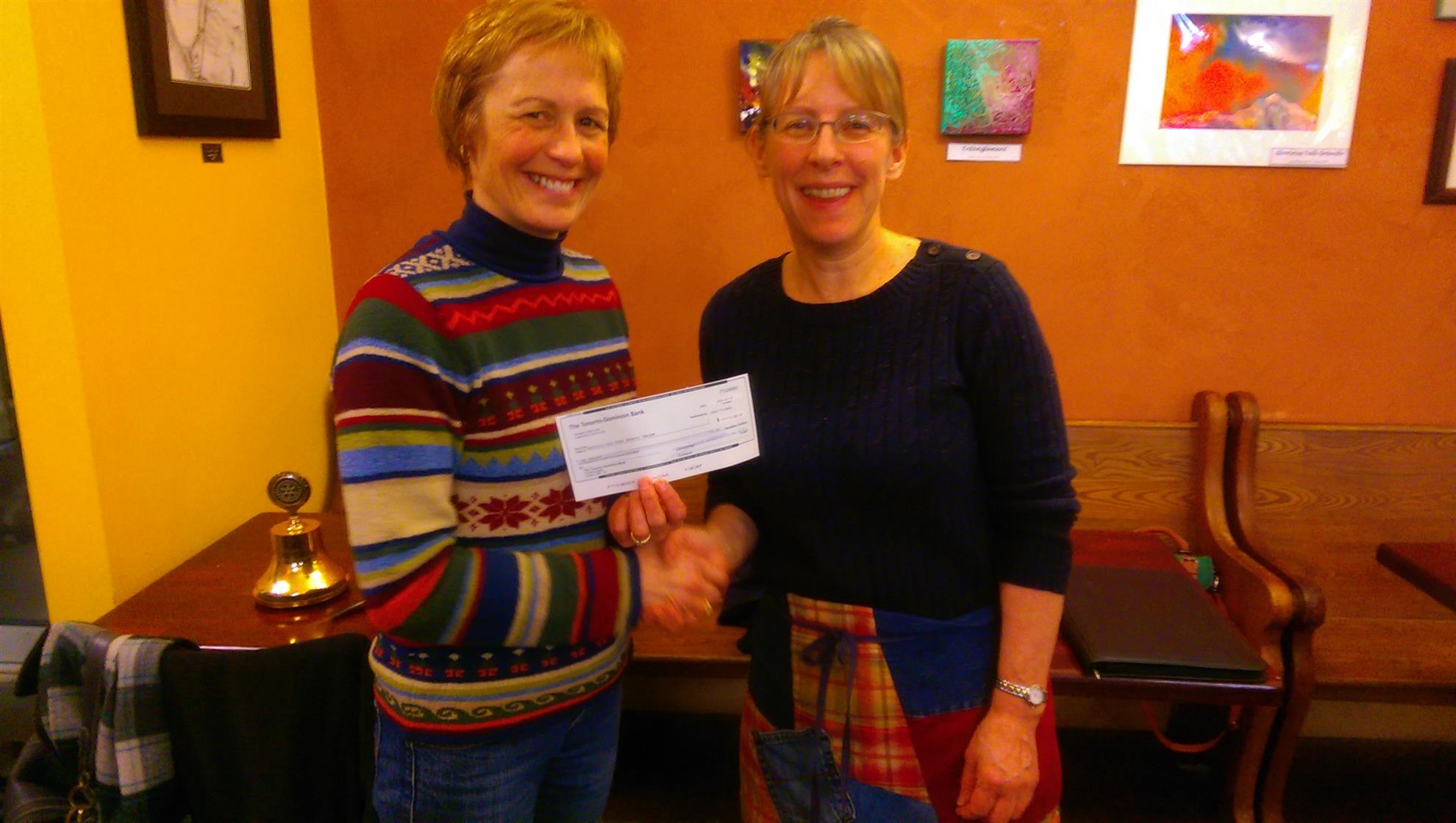 Kim said the program is open to students – and teachers – of all stripes in an effort to erase stigma from the use of the service. Low-income students, athletes and kids with long bus rides all benefit from the nutritious start to the day. The food, she said, gives students the energy they need to focus and learn in the classroom.
Rotarian Amber (right), club service chair, presents Ontario Early Years representative Donna Hellinga with a $1,000 donation toward the program's nutrition breaks in Huntsville.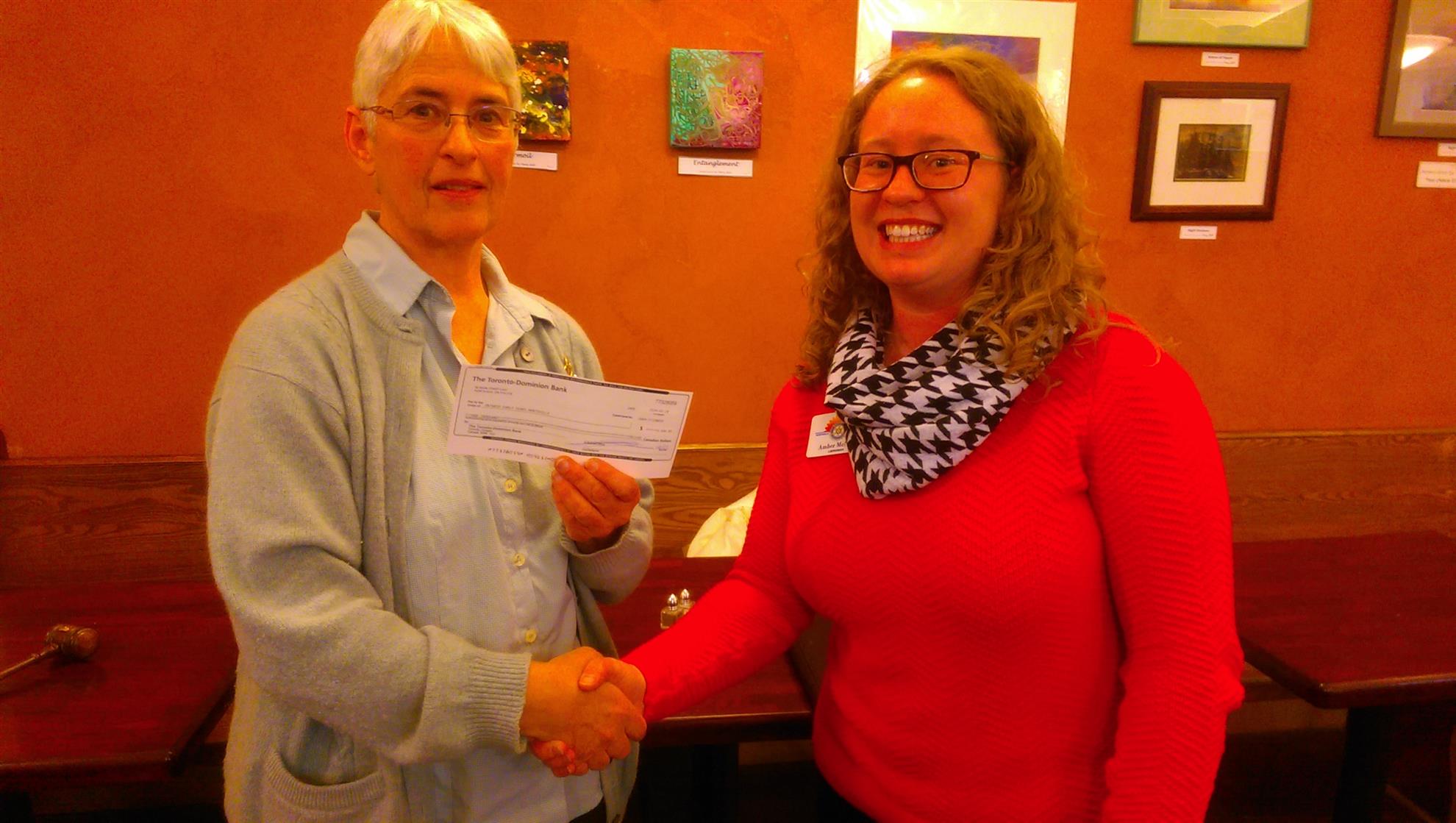 Donna said the donation has made nutritious snacks, such as fruit, available for the infants and toddlers, who come with their parents to the program for development and socialization activities.