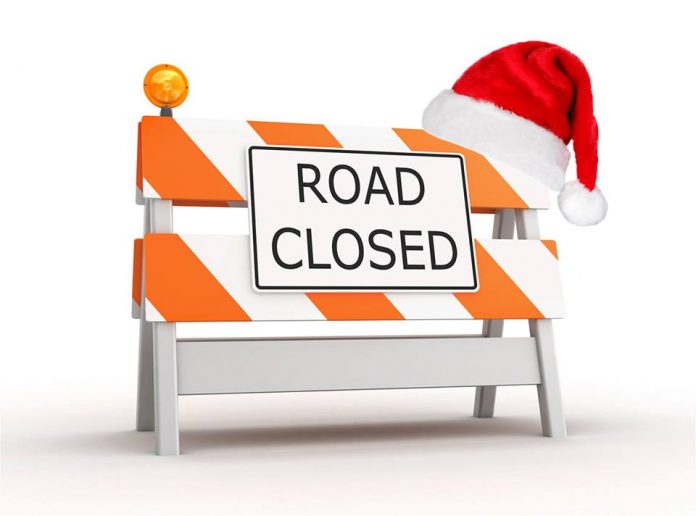 On Saturday November 26th road closures will be in effect due to the 2016 Gravenhurst Santa Claus Parade.
Muskoka Road from Main street, to Isaac will be closed from approximately 9:30 AM until 12:30 PM.
North and South traffic will be completely blocked but East and West cross streets will be open until the parade begins around 11 AM.
Parking will not be permitted anywhere on Muskoka Rd. from Veterans Way to Isaac Street and will be signed.
By-law staff will be canvassing the downtown core making the public and businesses aware of restrictions.
No Parking signage will be erected on November 25