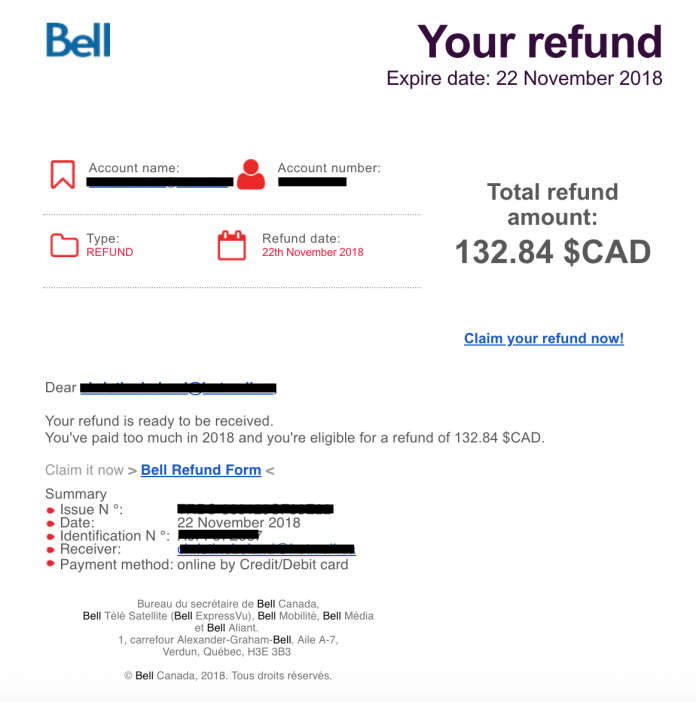 A resident is alerting the community of phishing emails that involve fake offers for refunds from Bell, which she encountered on Nov. 22.
The resident got what appeared to be an email from Bell, which offered a refund and contained a link that prompts users to enter their account information on a fake webpage.
A Bell representative said that there have been multiple calls about refund emails and they're investigating the issue.
Remember, when in doubt, don't click emailed links and instead, call the company or login directly from their website to determine any issues with your account. To learn more about avoiding scams like these, see tips from Bell on internet fraud and email scams here.