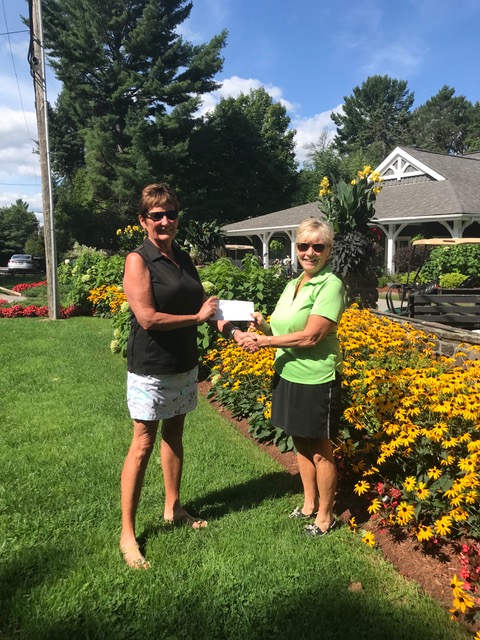 Every year just after Labour Day, a small group of women called the Red Tee Ladies, put on a fundraising golf tournament. The tournament is hosted at The Sands, a 9 hole – par 36, golf course in Gravenhurst. The Ladies golf every Tuesday during the season and the fundraiser is held annually, the first Tuesday after the Labour Day weekend. This year, all funds raised were given to the Gravenhurst Women's Centre.
The day of, the Ladies were treated to a continental breakfast provided by committee members and baked goods prepared by Lynne Briden, one of the Red Tee Ladies. Following breakfast, the Ladies headed out on the course for a 9 hole scramble. There was a contest on every hole including a putting contest for extra excitement. After golf, they all headed to The Oar & Paddle Restaurant for a delicious lunch followed by a blind auction. It was a day that celebrated friendship, fun and generosity.
Twenty local businesses and families sponsored holes and many more donated items to be used for the auction and prize table. At the end of the day the Red Tee Ladies raised over $7000.00 for the Gravenhurst Women's Centre. Together these ladies have made a difference.
Photo: Sally Brooks(left), co-chair person of the tournament presenting Janet Turney(right), board member from the Gravenhurst Women's Centre with a cheque for $7250.