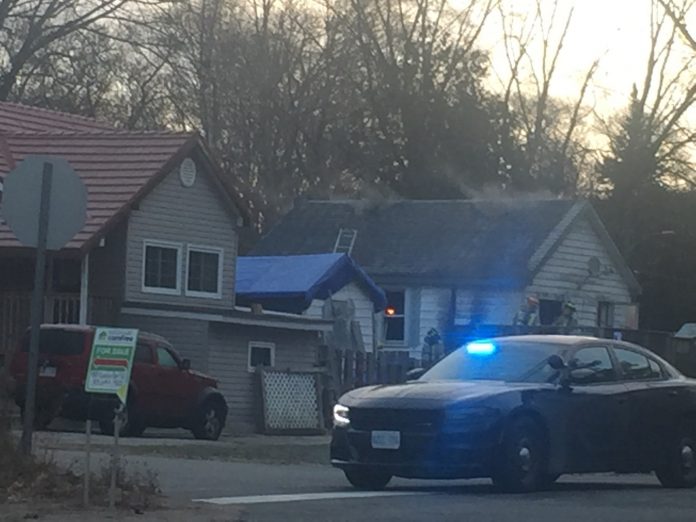 Continuing coverage on this story we first brought you.
Bracebridge OPP along with Muskoka Paramedic Services and the Gravenhurst Fire Department responded to a report of a house fire on North St this morning, November 23, 2016 shortly after 7 a.m.  Responding officers were able to remove one female party from the residence, however she was pronounced dead at the scene. The fire was brought under control at around 7:38 am.
Police have identified the victim as 48 year-old April Doubleday of Gravenhurst.
The Muskoka Crime Unit with the assistance of the OPP Forensic Identification Unit is working in cooperation with the Ontario Fire Marshall's office in this ongoing investigation.
Police are asking anyone with information to contact Bracebridge OPP at 1 (888) 310-1122 or call Crime Stoppers at 1-800-222-8477.
A co-worker of April's tells Muskoka411 "it was a very somber/sad day at work today. We were like family to her"