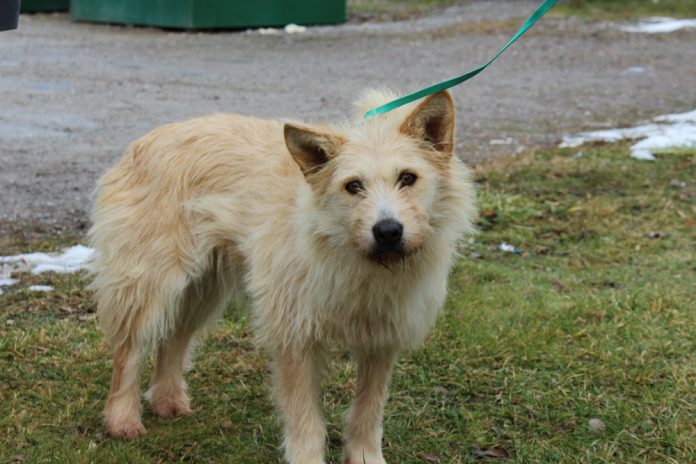 As good girls and boys eagerly await the arrival of Santa's sleigh, the Ontario SPCA and Humane Society excitedly prepared for a special holiday delivery of its own with the arrival of 27 dogs that were transferred from a remote Northern fly-in community to find new homes.
Transferred through the Ontario SPCA's Year of the Northern Dog program, the dogs arrived in Sault Ste. Marie on Friday after being flown out of Cat Lake First Nation, located approximately 300 kilometres north of Kenora. From there, they made their way to Ontario SPCA Animal Centres in Muskoka, Barrie, Orillia, Midland, Orangeville and Stouffville. Toronto Humane Society will also be welcoming dogs.
Once they have received the necessary vaccinations, health checks, and are spayed or neutered, the dogs will be ready to find new homes.
To bring awareness, attention and action to Northern dog overpopulation, the Ontario SPCA declared 2018 the Year of the Northern Dog. In response to many caring and compassionate Northern communities, the Ontario SPCA and its partners have developed a network of individuals, organizations and communities aimed at bringing awareness to the issue and working alongside Northern communities with a common goal – to change lives.
In addition to the vision of the Cat Lake First Nation leaders, who are implementing pet wellness initiatives, including an upcoming spay/neuter clinic, to create a healthy community for pets and people, the transfer was made possible thanks to a number of volunteers and partners. North Star Air flew the dogs to Pickle Lake where volunteers with Northern Reach picked them up and drove them to Sault Ste. Marie. Northern Legacy Horse Farm transported the dogs on the final leg of the journey aboard its "Bark Bus."
"With cold winter weather setting in, the need to relocate these dogs was urgent, as many dogs in these Northern communities are free-roaming," says Jane McCamus, Manager, Muskoka Animal Centre. "Through the Year of the Northern Dog program, the Ontario SPCA and its animal wellness partners are working together to find homes for dogs and to bring much-needed wellness services and supplies to remote communities."
To date, the Ontario SPCA has delivered animal wellness services and transferred over 400 animals from close to 30 Northern communities this year.
For more information, including how you can get involved, visit northerndog.com