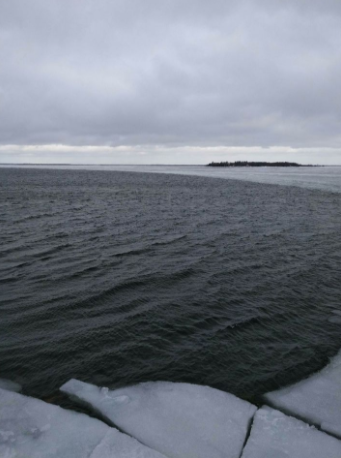 Following the deaths of two snowmobilers over the weekend, the OPP are warning snowmobilers to avoid taking unnecessary risks, especially on frozen waterways, as the season comes to an end.
The two deaths on the weekend of March 22 to 24 are part of 11 fatal snowmobile accidents and 13 deaths in OPP jurisdictions this season. The OPP said they cannot stress enough the importance of avoiding frozen waterways at this time of year. Five people who died this season were traveling on lakes or rivers when their snowmobile either broke through the ice or was driven into open water, as was the case with one of the most recent deaths. Police want to remind snowmobilers that with temperatures rising in many parts of the province, riding conditions on waterways and land will deteriorate daily.
Previous investigations into snowmobile incidents show that driving onto open water is often caused by riders driving high speeds and having insufficient time to slow down, said OPP. Other times it's caused by snowmobilers trying to "water skip" or "puddle jump" over patches of open water. Excessive speed, driving too fast for the conditions and alcohol/drug impairment are other leading factors in OPP-investigated snowmobile deaths.