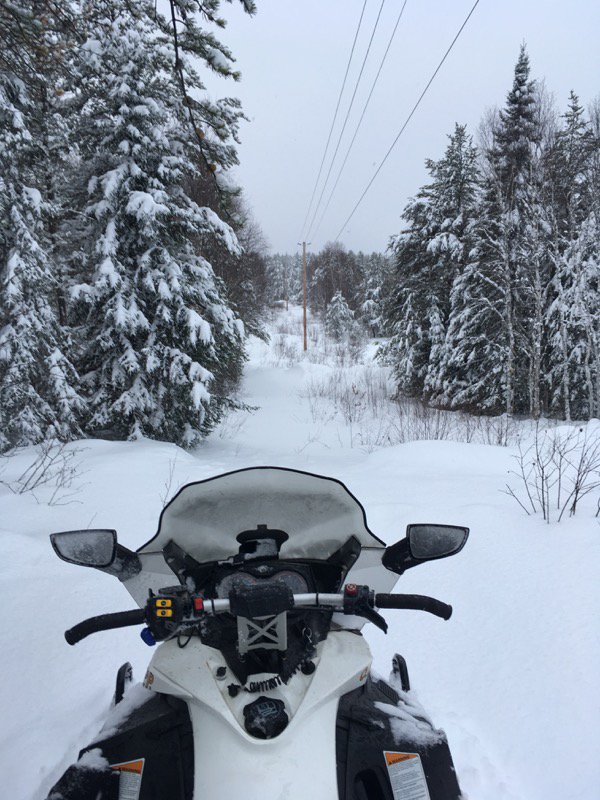 After a number of incidents that have taken place on snowmobiles on Ontario trails and roadways so far this season, the OPP has issued a number of safety tips to sledders across the province. The following are Snowmobiling Safety Tips for arriving home safely after each ride:
Stay on the trail: Staying on open OFSC trail is safer than riding anywhere else.
Know the scenario: Like other motorized recreational activities, snowmobiling poses certain inherent risks. Be prepared for the unexpected and avoid unnecessary risks.
Choose the right time and place: Make a smart choice about if, when and how to ride based on the conditions at the time.
Choose good visibility conditions: On the snow, many factors can severely limit your ability to see properly, including snow dust, white-outs, heavy snow or freezing rain, sun glare, flat light or fog; fogging or icing of visor and/or eye glasses, and darkness or over-riding your headlights.
Spread out: Snowmobilers are reminded to keep a safe distance from other riders.
Be vigilant: Simply put, you always need to know what's going on around you to be able to properly assess your position and your next moves.
Keep your wits: Smart choices, good judgment, constant vigilance and sharp reactions are the four keys to snowmobiling without incident.
Keep right: By choosing to deliberately and constantly keep your sled on the right side of the trail, you'll dramatically increase your chances of staying out of harm's way.
Know before you go: No ice is completely safe. If you choose to cross anyway, you can reduce the personal risk you are accepting. Always cross in good visibility conditions and try to follow a stake line and/or previously beaten track. Never cross alone. Keep a sharp eye out for ice heaves and ice roads.
Be prepared: The best plans will have you prepared in the event that an incident occurs. You can help ensure your personal safety with preparations like filing a ride plan before leaving home, carrying a reliable communications device and a personal tracking unit, always riding with an emergency/survival kit and to packing spare parts and a tow rope.
For more information, visit the following links:
Snowmobile Safety in Ontario 
Go Snowmobiling Ontario
Photo Credit: OPP